In most modern solid-state drives are used SandForce and Marvell controllers . Phison Electronics company expects to compete with colleagues , which should bring a little variety in SSD range  .
Examples of Phison controllers use ,  in solid-state drives are known to us since the March exhibition CeBIT: Kingston used them in mSATA device.  
Assocaite studied the version Magma 512 GB.  It Use a controller made by Phison running an earlier firmware version (S8FM0001), used memory chips Toggle Mode Type B NAND from Toshiba production .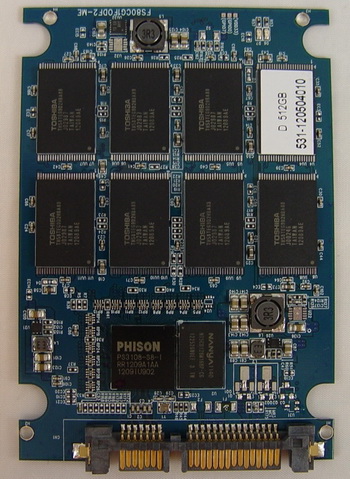 The drive can read sequential blocks of data at a speed of about 460 MB / s and write at a speed of about 315 MB / s (data obtained in the benchmark, ATTO).  The cost of SSD is near $ 500 , which is approximately 20-25% lower than the price of a similar device on the other controllers.

The new firmware version, which can improve the performance of the drive will be released in June to the beginning of the Computex exhibition , where Magma, as well as other storage-based controllers, Phison, will be presented.


Related Products :