Soon Intel will announce the release of the first two models of desktop processors generation Skylake.  The new platform Z170 chipset will support up to four modules DDR4  standard .  Today DDR4 memory works only in the platform processor Haswell-E, which limits the spread of a new standard for computer memory.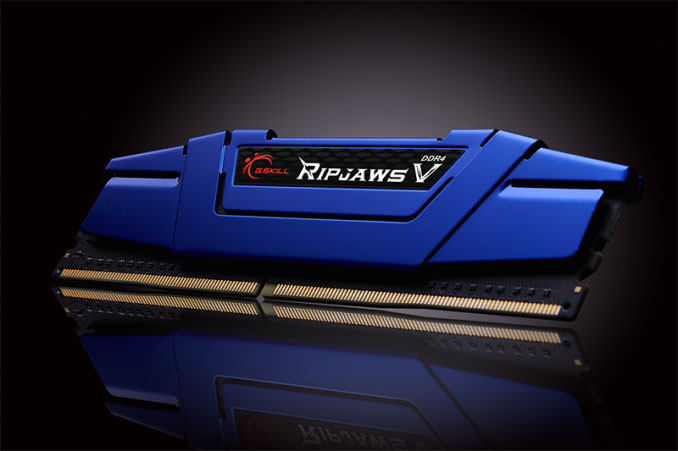 Company G.Skill hurry to introduce new sets of DDR4 modules  lines  Trident Z and Ripjaws V. sets of two or four modules allow  to install in the system from 8 to 64GB of memory with a specified performance level  .  The most efficient set, however, contains only a set of two strips of memory.  This is an 8-GB set Trident Z DDR4-4000.  According to various estimates, the memory system based on the standard DDR4 the most productive in the case of all four memory channels.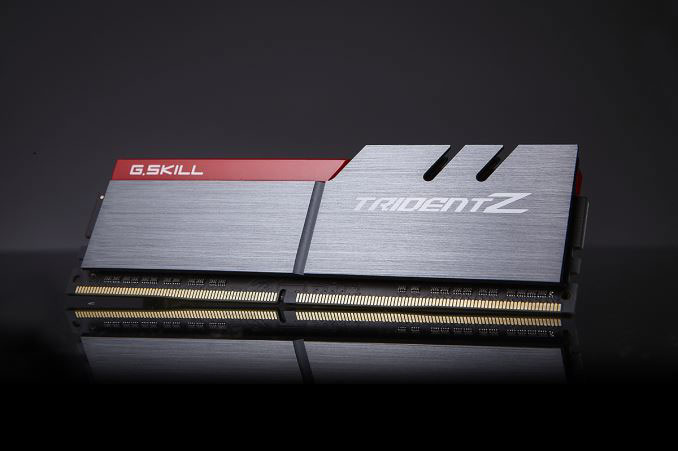 In any case, a set of Trident Z DDR4-4000 promises to be the fastest solution on the market, which will be available for purchase in the near future.  Note Skylake platform officially launched with support for DDR4-2133, which is almost two times lower operating frequency than the prepared G.Skill proposal.  Parameters Trident Z DDR4-4000 are 19-25-25, while standard JEDEC provides 15-15-15 timings for DDR4-2133.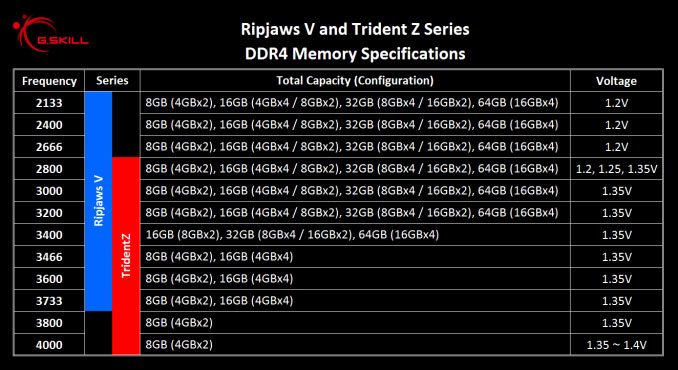 Related Products :