Colorful company announced the start of video card sales  iGame GTX 980 Ti Kudan, which, according to the manufacturer, is one of the most powerful versions of the GeForce GTX 980 Ti.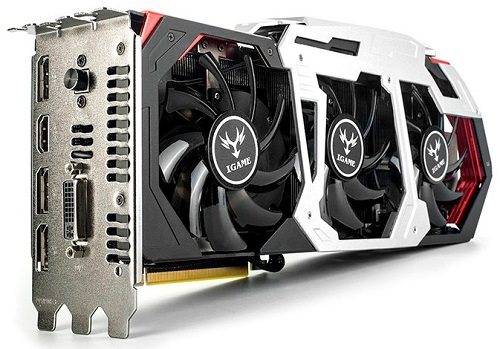 Cooling Colorful iGame GTX 980 Ti Kudan takes three expansion slots, and includes three 90 mm fans and a large aluminum radiator, through which five heatpipes.  In addition, part of the cooling system includes a pump, and a heat sink are special tube.
The card can be operated in two modes with different frequencies, switching between them takes place by pressing the Turbo button next to the video output.  In standard mode, the frequency of the GPU are GM200 1000/1076 MHz and overclocked (OC) - 1203/1304 MHz.   frequency of 6GB GDDR5 video memory is equal to 7012 MHz, and connected  by a 384-bit bus.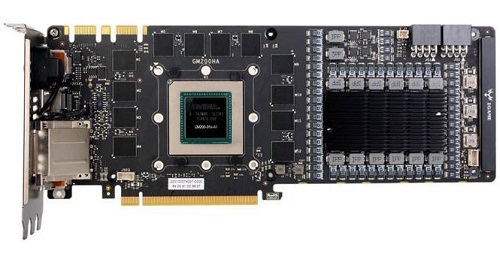 The power system includes a 12 + 2 phase, and it used reliable components are designed, including on extreme overclocking.  Power Colorful iGame GTX 980 Ti Kudan is 250 watts, and for connection to the power supply to the new product has two 8-pin connectors.  The rear panel connectors are DVI and HDMI, and three DisplayPort.

In China card Colorful iGame GTX 980 Ti Kudan worth about $ 1,000.


Related Products :