The head of  NVIDIA announced this morning that the "new king" in the face GeForce GTX 1080 is superior to GeForce GTX Titan X in speed if not twice, but by tens of percent and it will be available later this month.  
In the meantime, the Swedish enthusiast Rauf continues to update records using a single graphics card Asus GeForce GTX 980 Ti Matrix Platinum Edition, which is under liquid nitrogen overclocked to 1900/8800 MHz.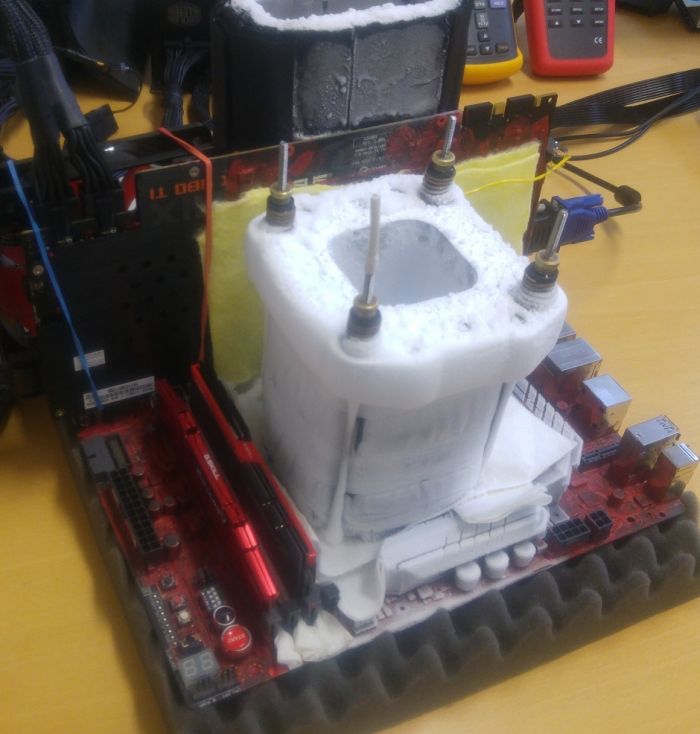 However, the first place in the 3DMark03 was 302 541 points were obtained mainly due to the presence in the Core i7-6700K processor system, overclocked to 6700 MHz with the help of liquid nitrogen while maintaining the activity of all four cores, but without Hyper-Threading.

Related Products :