Zotac Company launches its first PC charms Zotac ZBOX PI220 and PI221, first shown back in January at CES 2016.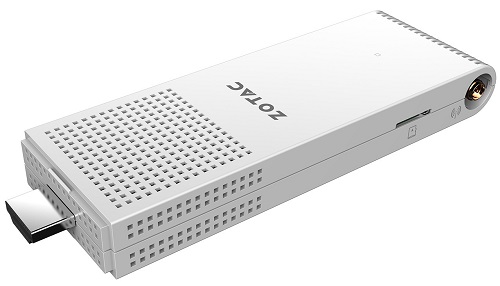 Mini PC Zotac ZBOX PI220 made in white casing has dimensions of 132.1 x 43.2 x 15.8 mm and is equipped with a cooling system SmartFan, which includes a small fan.  Model Zotac ZBOX PI221 is made in black color casing has dimensions of 131.4 x 42.5 x 17 mm and is cooled passively.  
The ZBOX PI220 and PI221 based on a 4-core processor Intel Atom x5-Z8300, operating at a frequency of 1.44 / 1.84 GHz.  The volume of RAM is 2 GB, and for data storage provides 32 GB eMMC memory.  New items come with pre-installed Windows 10 Home operating system.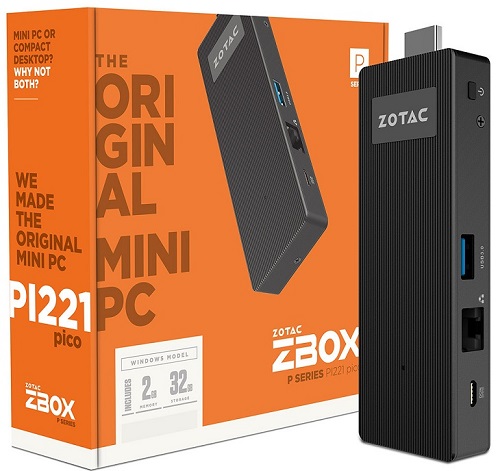 To connect to a monitor, TV or projector has an HDMI connector.  Mini PC ZBOX PI220 and PI221 need additional power, so the included adapter delivers them to 15 W with MicroUSB interface.  Each PC-stick has a network port with a capacity of up to 100 Mbit / s, USB 3.0 connector and a card reader 3-in-1.  We should also note the presence of adapters Bluetooth 4.0 and WiFi 802.11ac, moreover, with a detachable external antenna.

Sales will begin in the near future, although the cost of a mini-PC is still unknown.


Related Products :