The Polish company SilentiumPC has introduced a new dqw3 SilentiumPC Regnum RG1W Pure Black, which is characterized by low cost, attractive appearance and high capacity.  The body is made of steel, and its side wall is sufficiently large acrylic window.
Regnum RG1W Pure Black is made in the form factor Mid Tower, it has dimensions of 430 x 447 x 198 mm and weighs 4.5 kg.  Inside the case is divided into two compartments, one of which is a power supply and drives, and in the other - all other components of the system.  Novelty can accommodate a motherboard form factors Mini-ITX, MicroATX and ATX, video card up to 380 mm in length and CPU cooling system up to 158 mm in height.  There are mounts for two 2.5-inch and two 3.5-inch drives and have two 5.25-inch bays.  The number of expansion slots is seven.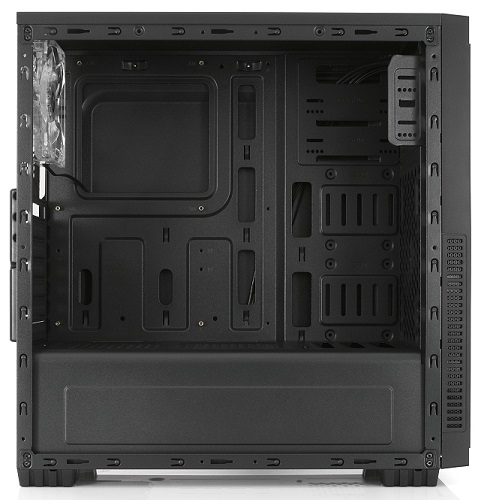 The front and rear walls of the case is pre-installed on one 120-mm fan with rotation speed of 1100 r / min.  On the front wall you can add another two fans, and the same can be installed on the power supply.  Supports and installation of liquid cooling systems with 120, 240 mm radiators.  Air vents are equipped with dust filters.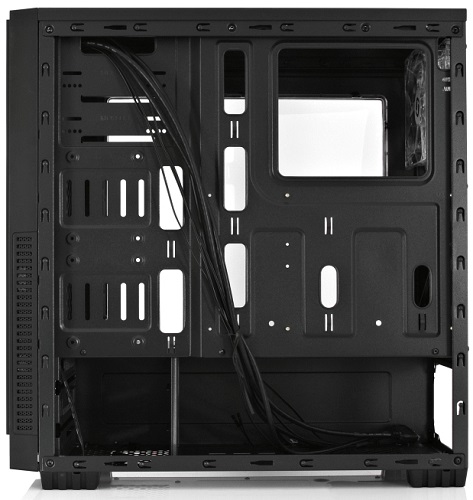 SilentiumPC Regnum RG1W Pure Black  will be soon on sale, and its recommended price in Poland is $ 40.

 


Related Products :