MSI, as promised, presented at Computex 2016  really a lot of novelties.  We already wrote about motherboards and other updates to the Taiwanese company, and this material will be devoted to a compact system Aegis X. In fact, it is a platform to build a compact gaming systems, because in case there is only the motherboard, power supply and cooling system.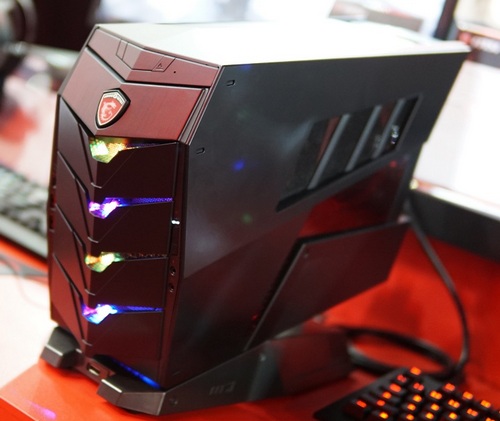 Novelty is an improved version of  Aegis system, provided little more than a month ago.  Major improvements have concerned the motherboard and power supply.  Aegis X is equipped with a motherboard on a set of Intel Z170 chip, whereas the original Aegis - on board with the chipset Intel B150.  Also, the novelty has received a block of 600 W power supply, which is built into its base.
Aegis X received a motherboard with socket LGA 1151 processor, which was developed specifically for this system.  It is, contrary to current trends, it has a simple design and is not even equipped with LED-backlit (!), But it has everything you need to build a productive game system.  The board has a single slot PCI Express 3.0 x16 graphics cards for the connection, as well as two slots for DDR4 memory modules.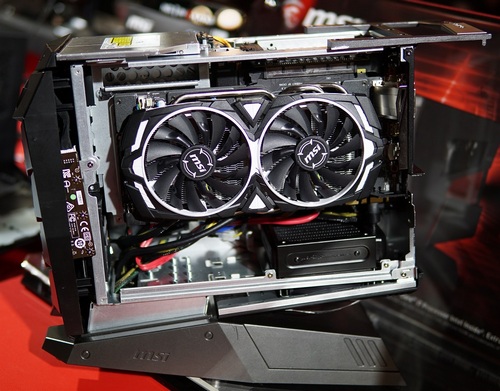 MSI has equipped its new cooling system, Silent Storm Cooling 2 Pro.  It creates a strong air currents, which provide the inflow of cold air into the case, and hot air outlet to the outside, with the video card, the processor and power supply unit has its own air channels.  The system supports the video height in two slots, and comes preloaded with a liquid cooling system for the processor, equipped with a compact radiator.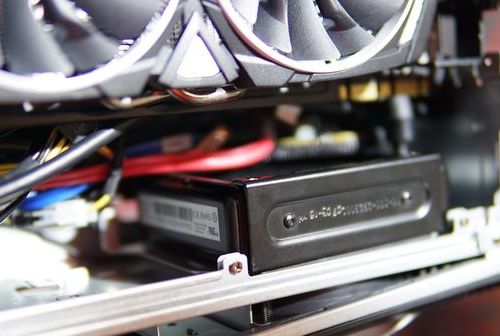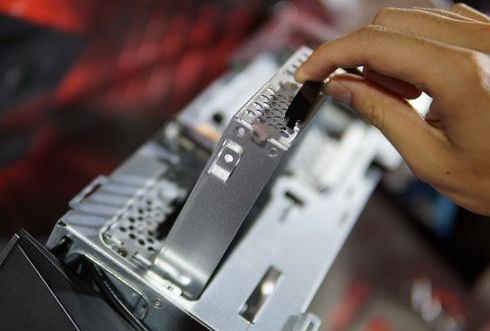 Aegis X motherboard has two slots for the M.2 solid-state drives, and system chassis supports two 3.5-inch and one 2.5-inch drive.  


Related Products :