NVIDIA Corporation demonstrated to the public GPU GP106 throughout the last half of the year.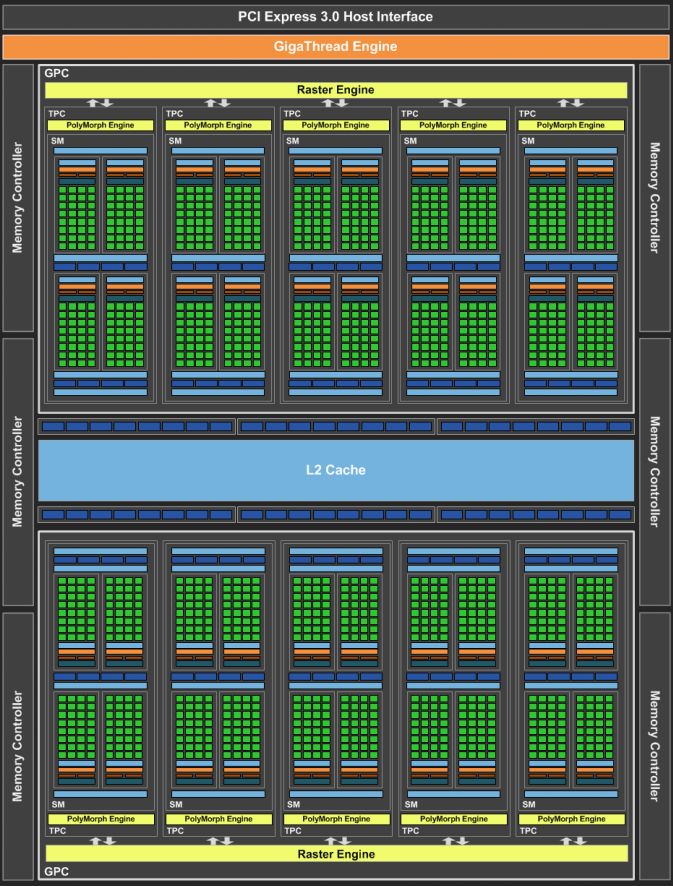 Colleagues from site WCCTech published a schematic representation of the layout of the GPU GP106 function blocks.  The chip area of 200 mm² managed to place 4.4 billion transistors.  In this sense, the transition to 16-nm process technology with FinFET manufacturing justified.  The GPU GM206, for example, contained about 3 Bln.  larger transistors 14% of the crystal.  Compared with the first representative Pascal architecture (GP104), which also produced a 16-nm process technology, the GPU GP106 has a 57% smaller area.
Returning to the first illustration, it should be noted the presence of not only the GP106 1280 CUDA cores and 80 texture fetch units and 48 ROP units.  Six 32-bit memory controllers form a 192-bit interface for working with GDDR5.  "
Along the way, are proof ability GeForce GTX 1060 to overclock to 2 GHz "at the core".


Related Products :