Video card NVIDIA Titan X , which is being prepared for the announcement, many called "big by Pascal", delivered to customers in limited quantities: even where it can be purchased for $ 1,200 apiece, one buyer give no more than two copies.  However, the American enthusiast Slinky get a pair of NVIDIA Titan X  to set a series of records.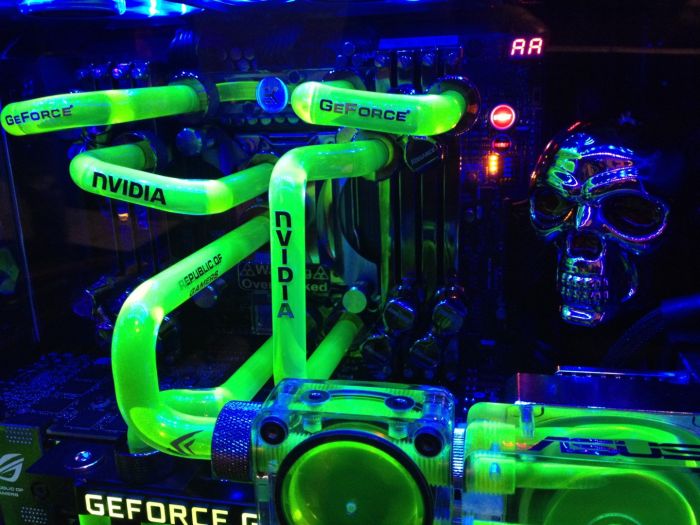 A single GPU  was able to achieve frequencies 2100/11600 MHz, the duo worked in the majority of tests at frequencies 2100/11336 MHz.
The CPU Core i7-5960X under water overclocked to 5.0 GHz with eight cores active and enabled Hyper-Threading.  
69,481 points Catzilla 720p;

47,155 points Catzilla 1440p;

73,771 points Catzilla 1080p;

24,590 points Catzilla 4K.

Related Products :