EVGA company decided to diversify its already wide range of graphics cards GeForce GTX 1080 new model, called the GeForce GTX 1080 FTW Hybrid Gaming.  The novelty is equipped with a hybrid cooling system (liquid + air), and what its name indicates.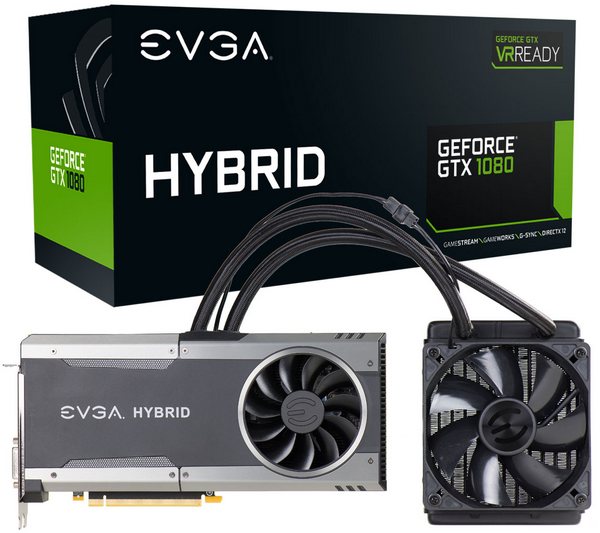 For the removal of heat from the GPU responsible maintenance free liquid cooling system from Asetek copper water-block, which is connected to the aluminum radiator size 120 mm, fixed on him a fan of the appropriate size.  The water block with the pump casing closes one axial (not centrifugal!) Fan, which is used to cool the power system elements and memory chips.  Not without LED RGB-illumination.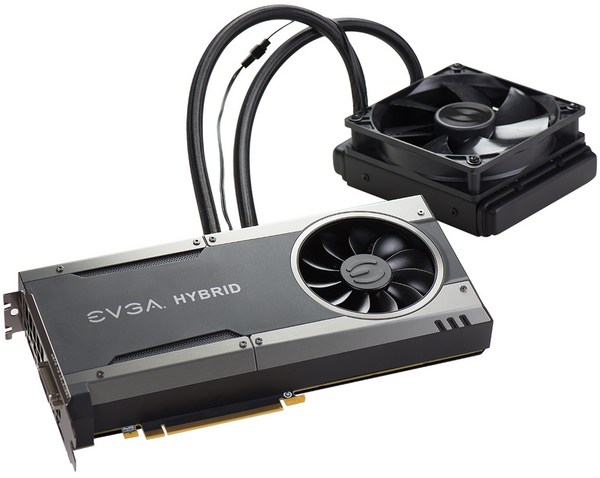 Itself the GeForce GTX 1080 FTW Hybrid Gaming made PCB EVGA's own design, and has the power system with a 10 + 2 phase and a pair of 8-pin connectors for additional power supply.  It should be noted that on the same board based graphics card EVGA GeForce GTX 1080 FTW Gaming ACX 3.0.  On the back side of the PCB is secured reinforcing metal plate.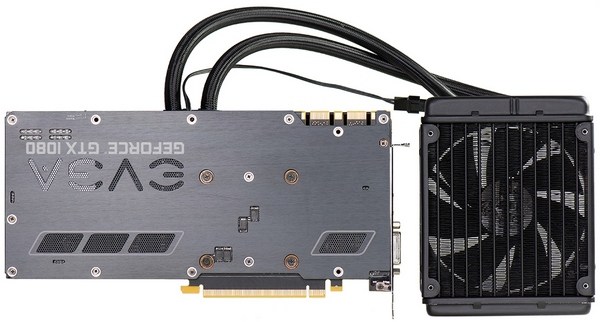 The GPU GeForce GTX 1080 FTW Hybrid Gaming, of course, got factory overclocking, and operates at a frequency of 1721/1860 MHz.  

EVGA GeForce GTX assessed 1080 FTW Hybrid Gaming at $ 730 (US), and its sales will begin in the near future.  For comparison, the aforementioned GeForce GTX 1080 FTW Gaming ACX 3.0 costs $ 50 less, or $ 680.

 


Related Products :