The new smartphone Moto Z Play repeatedly appeared on the spy shots and  target  information leakage.  
Sources shared with journalists the online edition PhoneArena Pictures taken at the Chinese shop.  Judging by the promotional posters, Moto Z Play in China will be launched on 6 September.  Its value, according to sources, will be around $ 400-500 without a contract and bind to a specific mobile operator.  For comparison,  Moto the Z and Moto Z Force 2016 model year in China are offered for about $ 624 and $ 720 respectively.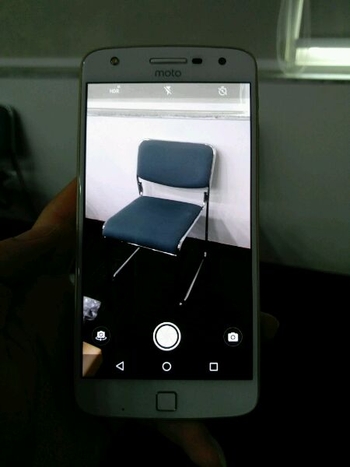 We already know that the Moto Z Play will be equipped with 5.5-inch touchscreen display with a resolution of 1920 x 1080 pixels, 3 GB of RAM and a Qualcomm Snapdragon 625 chip, as well as a 3.5mm audio jack, which is absent in the new Moto Z and Moto Z Force.  The operating system is  Android 6.0.1 Marshmallow.  The new smartphone will support plugins Moto Mods, including external speaker JBL SoundBoost, which is offered for $ 79.99 and the Hasselblad camera module.  Magnetic connector is provided to connect them on the back of the smartphone body.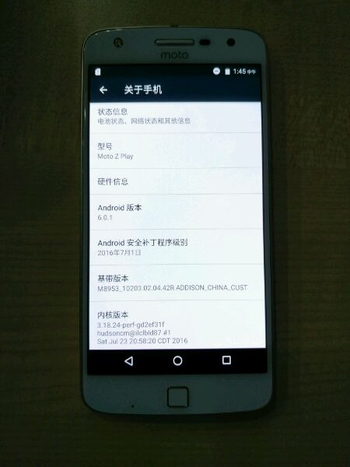 Related Products :