In the second part of acquaintance with Tesla accelerators computing generation of Pascal we would like to focus on the internal structure of the companion server hardware.  As you know, boosters Tesla P100 are offered in versions with PC Express interface its simple graphics, as well as special versions for Rack Servers.  The DGX-1 module, for example, placed eight such accelerators Markets HBM2 such as memory and graphics processors GP100.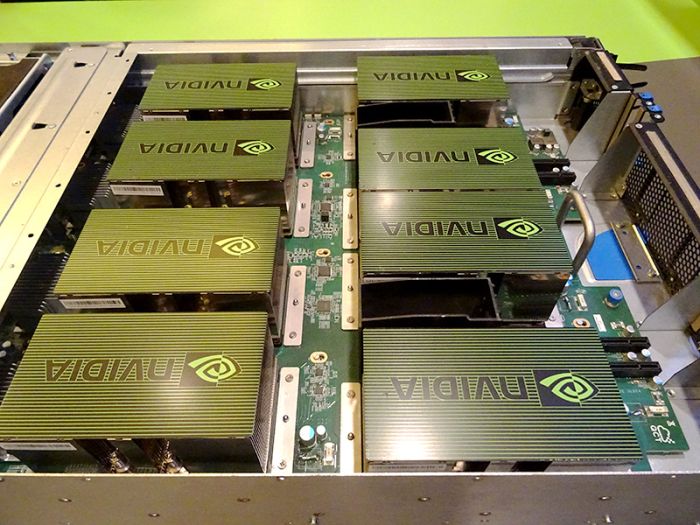 At the height of the ribs NVIDIA passive radiators in this case do not skimp.  Each accelerator is able to consume up to 300 watts, so the more massive radiators and blown regular fans located in the server module case.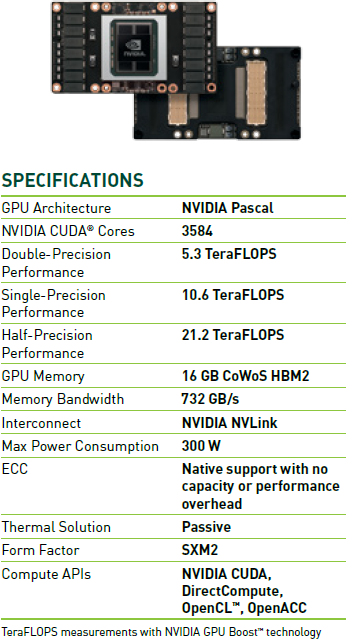 Incidentally, in this document, NVIDIA indicates real bandwidth HBM2 memory type, taking into account the already increased after the announcement memory frequency.  
The systems at the height of Tesla P100 modules have to be equipped with more compact radiators.  
In the server side by side four computing accelerator Tesla P100.

 


Related Products :