Liquid cooling is used not only for the CPU and graphics card - if desired, water blocks can be used in with motherboard power system , chipset, and memory modules.  Actually, the hottest drives  previously required additional cooling.
Japanese site AKIBA PC Hotline reports that  in the local retail appeared additional cooling kits for solid state drives form factor M.2 production Aqua Computer German company.  The radiator and water block can be placed on the drive only when using card adapter for PCI Express x4 slot motherboard.  That is, the drive itself is perpendicular to the motherboard.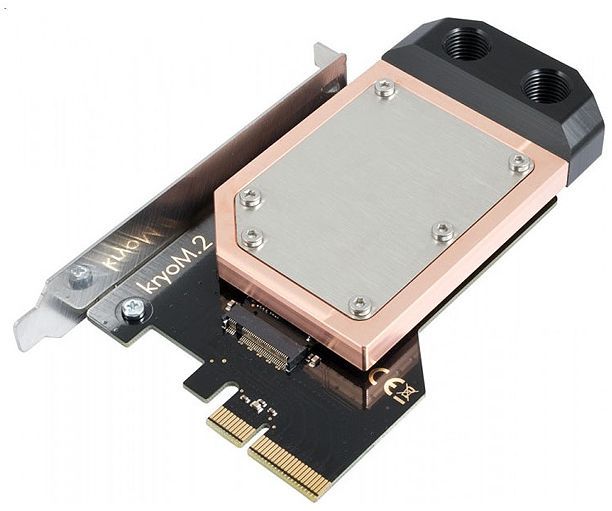 Fittings for pipe connections, in this case located on the side, like video card.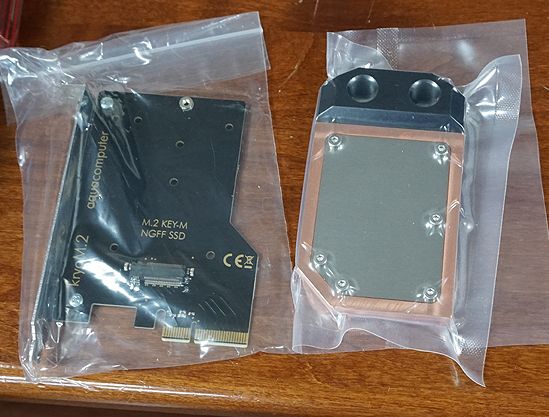 Supplied with heat sink or water block provides the necessary fasteners and two thermo - thick and thin.  The first falls under the drive PCB adapter, the second is located between the drive and the sole waterblock or radiator.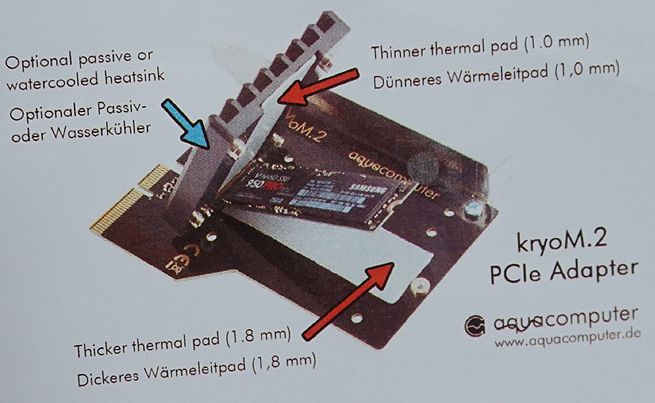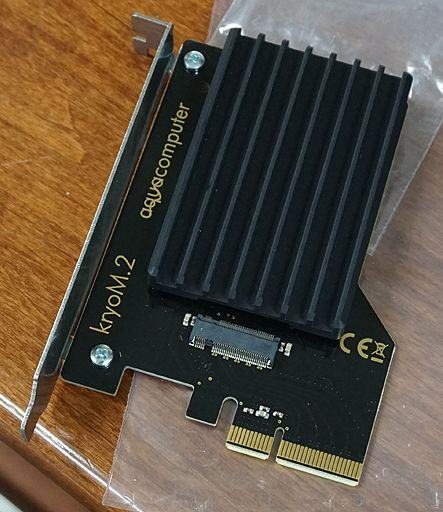 Water-block increases the size of the box to 152 x 84 x 20 mm.  Fee adapter is able to take drives sizes 2280/2260/2242.  By the water-block, you can connect using the fittings G1 / 4 size.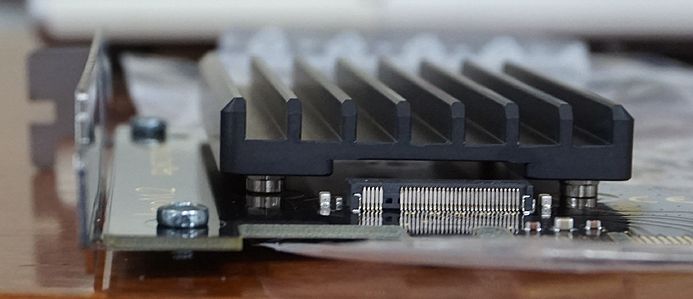 Select Rating :

Aqua Computer offers a water block for cooling type M.2 drives
Add Comment ( 1 )
AQUA COMPUTER OFFERS A WATER BLOCK FOR COOLING TYPE M.2 DRIVES