After the official announcement of mobile graphics cards based on NVIDIA Pascal GPUs, notebook manufacturers have introduced updated versions of its products.  MSI has updated all its own line of gaming notebooks, presenting ten new products immediately.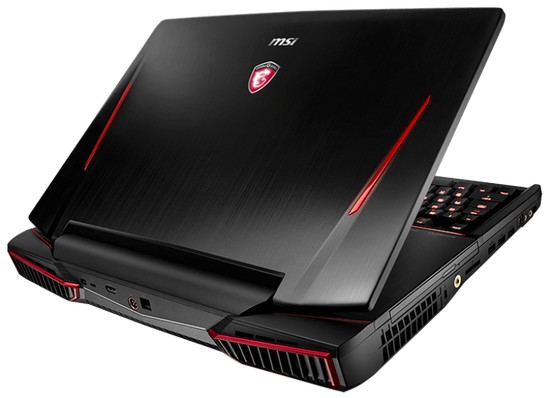 Let's start with the most efficient models.  This notebook MSI GT73VR Titan SLI and GT83VR Titan SLI, which are equipped with two video cards GeForce GTX GTX 1070 or 1080 (the first model available with a single GeForce GTX 1080).  Based on the  processor Intel Core i7 generation Skylake with an unlocked multiplier.  An unusual feature of these laptops is that they can be powered directly from a pair of power supplies.  More important to note that the 18-inch GT83VR Titan SLI is equipped with a mechanical keyboard SteelSeries on Cherry MX switches.  The capacity of the batteries of both new products is 75 Wh.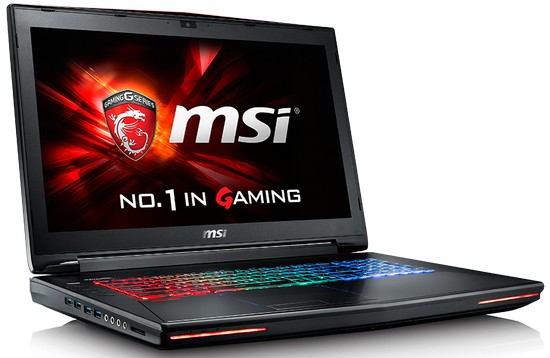 Dominator notebook family includes a model with a 15.6-inch display, and two and a 17.3-inch, which can optionally have a refresh rate of 120 Hz.  All three new processors Core i7-6700HQ received and can be equipped with either the GeForce GTX 1070 or GeForce GTX 1080.
Notebooks GS-series, which differ in ease and a little thick, obtained of GeForce GTX 1060, and also based on the Core i7-6700HQ.  Despite the very productive filling, the thickness of the laptop is only 22.1 mm (17-inch model - 19.6 mm).  Finally, laptops Apache Pro lines, which are due to its relative affordability, the most popular gaming notebook  MSI, can also boast a bunch of GeForce GTX 1060 and Core i7-6700HQ.
The main characteristics of the new MSI gaming notebooks: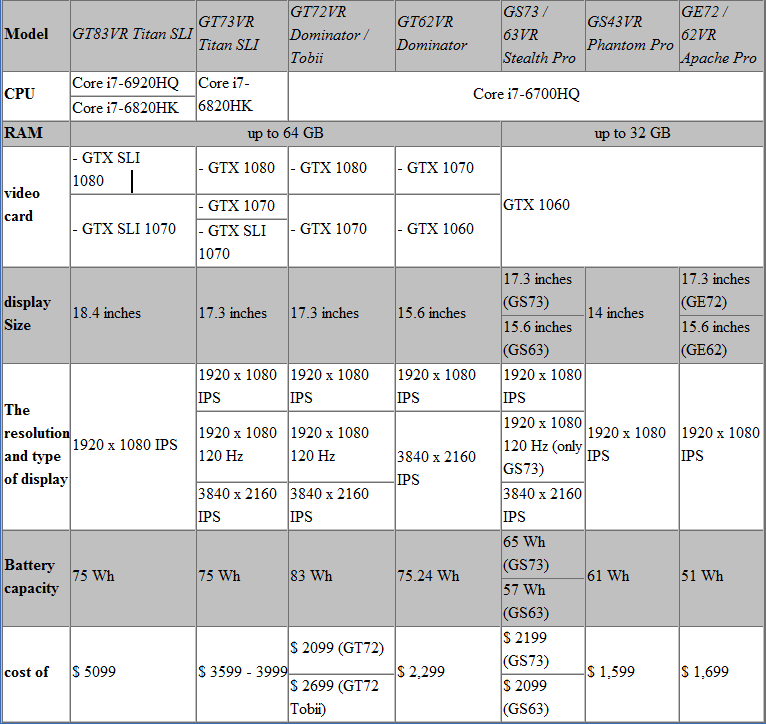 Select Rating :

MSI introduced the updated gaming notebooks with graphics cards GeForce GTX 10 series
Add Comment ( 1 )
MSI INTRODUCED THE UPDATED GAMING NOTEBOOKS WITH GRAPHICS CARDS GEFORCE GTX 10 SERIES