NVIDIA CEO commented  intentions to expand its range of graphics solutions Pascal.  On site IT Home page appears a summary with NVIDIA activities in China, which has a version of GeForce GTX 1060 with three gigabytes of memory.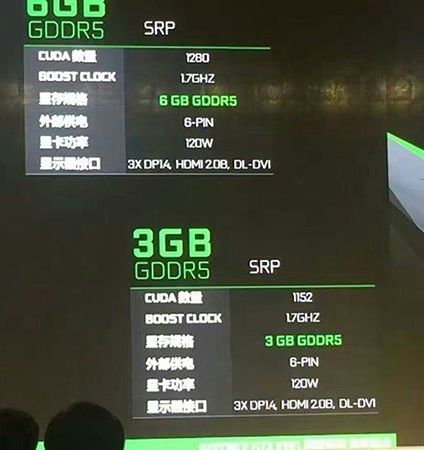 Note that in the Chinese mirror site NVIDIA product name "GeForce GTX 1060"  is formally presented at once both versions - with three and six gigabytes of memory, respectively.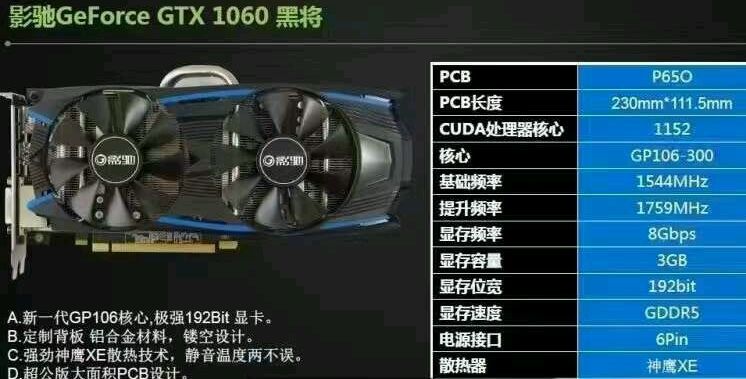 GeForce GTX 1060 graphics card with 3GB of GDDR5 memory is different in the number of active stream processors: it decreased from 1,280 to 1,152 units.  Since not all manufacturers have a habit of mentioning this feature on boxes and in the price lists, buyers may be misleading.  Number of sample textures blocks reduced to 72 units, and ROP units, there are 48 pieces.  The frequency characteristics have not changed - 1506/1708/8000 MHz.  The memory bus remains 192-bit, and even the TDP level has remained the same - 120 W, which implies the use of six-pin auxiliary power connector.
Some NVIDIA partners, by the way, will offer a version of the GeForce GTX 1060 3 GB of memory, equipped with not only two six-pin power connectors, but also three fans.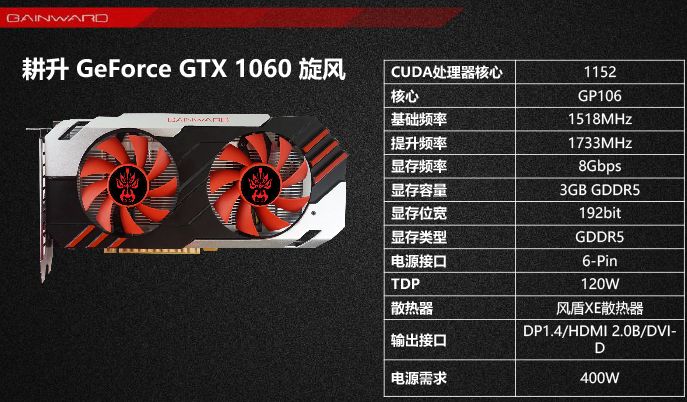 To work with the graphics card is recommended power supply of 400 watts.
On  sale  this version of the GeForce GTX 1060 will arrive in September for about $ 199, but the prospects of its appearance on the world market is difficult to assess.  It is possible that the video card will begin to conquer with China.  

Select Rating :

GeForce GTX 1060 Version with 3 GB of memory is preparing to enter the market
Add Comment ( 1 )
GEFORCE GTX 1060 VERSION WITH 3 GB OF MEMORY IS PREPARING TO ENTER THE MARKET