Today, August 1, Huawei has unveiled in China their new flagship smartphone called Honor Note 8. It must compete with smartphones such as Xiaomi Mi Max and Lenovo Phab 2 Pro.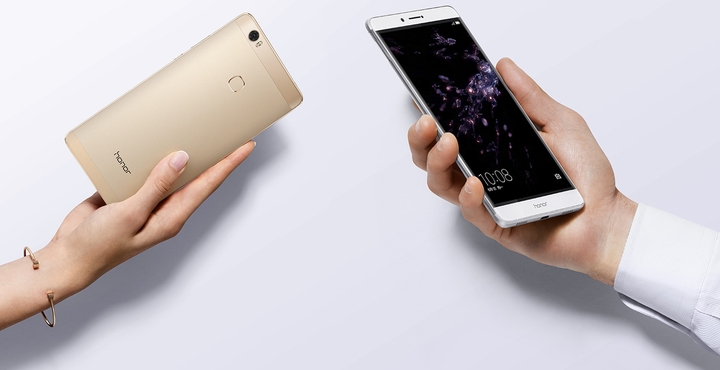 Huawei Honor Note 8 sports a 6.6-inch AMOLED-display with a resolution of 2560 x 1440 pixels (Quad HD) and pixel density at 443ppi level.  It is based on lay flagship SoC platform Kirin 955, which consists of four core Cortex-A72, quad-core Cortex-A53 and GPU Mali-T880 MP4.  The processor is complemented 4 GB of RAM, and built-in storage capacity, depending on the version of 32, 64 and 128 GB of which is available to users 23, 52 and 110 GB, respectively.

13-megapixel main camera of the new flagship smartphone Huawei has an optical image stabilization system, complemented by a dual LED flash and can record video in Full HD (1080p).  And right below it on the back side is a fingerprint reader.  For selfie and video provides an 8-megapixel front camera.  Also Huawei Honor Note 8 is a hybrid slot for two SIM-cards (instead of one of them can be installed MicroSD memory card), USB port Type-C (corresponds to USB 2.0) and the battery capacity of 4500 mAh.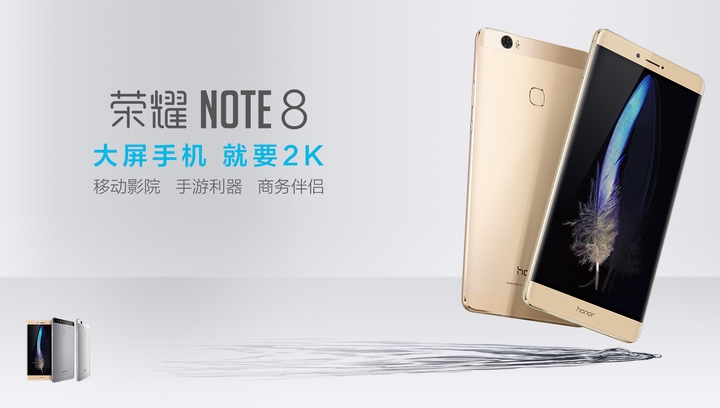 New Huawei smartphone has a metal enclosure.  Its size - 178.8 x 90.9 x 7.18 mm, and weight - 219, the Huawei Honor Note 8 will come preloaded with Android 6.0 Marshmallow operating system.

In China, the technique of pre-orders Huawei Honor Note 8 began today, and its sales will start on 9 August.  Its price starts from a mark 2299 yuan  for the younger model with 32 GB of internal memory.  A 64-gigabyte model is estimated by the manufacturer in the 2499 yuan , and the older version with the drive on the 128 GB will cost 2799 yuan.  

Select Rating :

Huawei Honor Note 8 with 6.6 QHD-screen
Add Comment ( 1 )
HUAWEI HONOR NOTE 8 WITH 6.6 QHD-SCREEN