The Chinese company Jonsbo, which case in Europe are sold under the brand name "Jonsbo - powered by Cooltek", expanded its range with a couple of new case, which are called UMX4 and RM3.  New items are made of quality materials and combine an attractive appearance, quality performance and a very high level of functionality.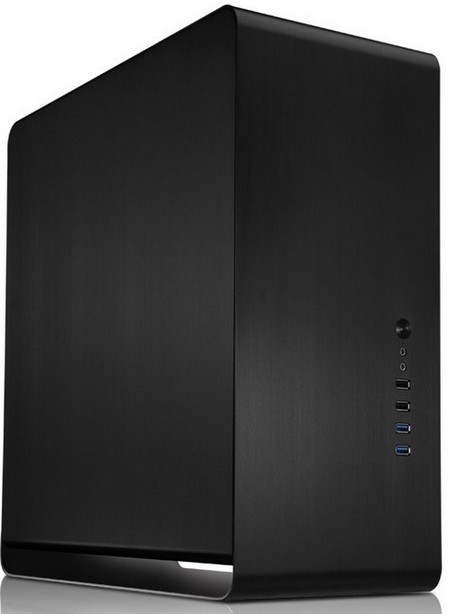 Jonsbo UMX4
Jonsbo UMX4 case is made of steel (chassis) and aluminum (outer panel), and has dimensions of 437 x 207 x 426 mm.  It can accommodate ATX motherboards up to standard size, graphics cards up to 310 mm in length and CPU cooling system up to 162 mm in height.
Jonsbo UMX4
It also supports the installation of up to four 2.5-inch and two 3.5-inch drives.  The case comes with three pre-installed 120 mm fans (two on the top panel, one on the back).  Just a couple of 120-mm fans can be attached to the bottom of the chassis.  
Jonsbo RM3
In turn,  Jonsbo RM3 made of aluminum, steel and toughened glass, and has dimensions of 385 x 215 x 336 mm.  This new product is able to take motherboards Micro ATX size, as well as the video card up to 310 mm in length and CPU coolers up to 170 mm.  In this case, you can install two 2.5-or 3.5-inch and three 2.5-inch drive.  The case comes preloaded with three fans: 140 mm on the upper side and 120 mm on the rear and lower sides.
Jonsbo RM3

 

Both case are now on sale.  Jonsbo UMX4 in a version with a metal sidewall evaluated at 150 euros, and for the version with the side wall of tempered glass cost 160 euros.  In turn, case Jonsbo RM3 evaluated at 110 euros.

 

Select Rating :

Jonsbo introduced aluminum case UMX4 and RM3
Add Comment ( 1 )
JONSBO INTRODUCED ALUMINUM CASE UMX4 AND RM3