Colleagues from the Japanese site AKIBA PC Hotline was lucky enough to not only look at the video card Sapphire Radeon RX 480 Toxic, but also hold it in  hands.  
As promised, the big 100-mm fan cooling system of this video card can be removed completely for cleaning dust from the radiator.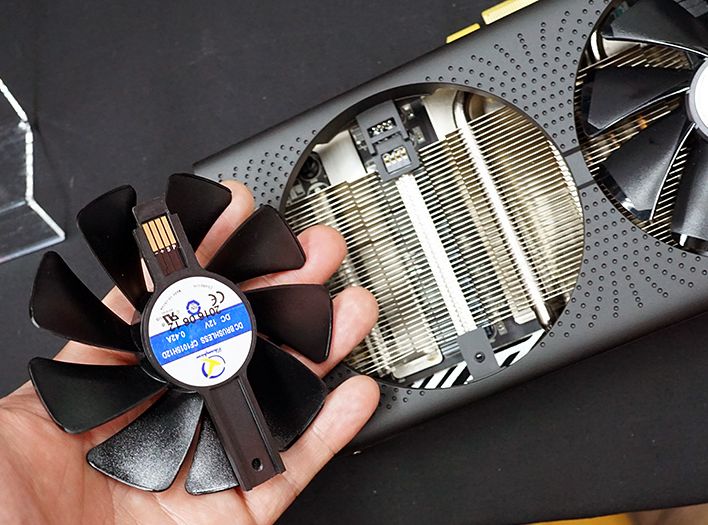 On one side of the fan casing is attached to the cooling system by means of screws, on the other - by means of latches.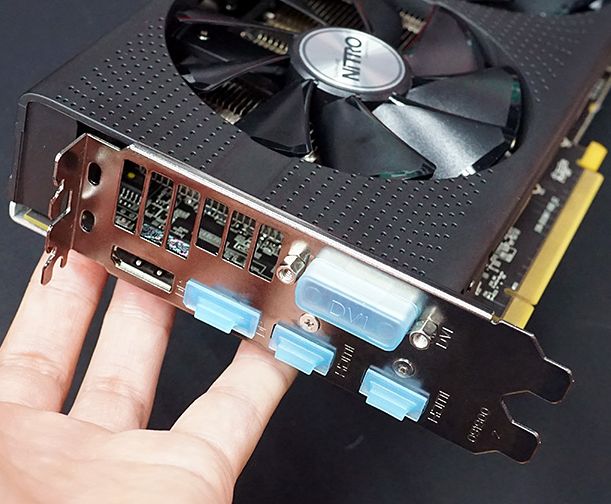 On the rear panel you can find carefully covered with plugs port DVI, as well as two DisplayPort and HDMI, respectively.  For the ventilation slots do not have much space.  
On the outer edge of the video card on a vertical surface can be detected BIOS switch, which in this case allows to choose between microcode and supporting UEFI .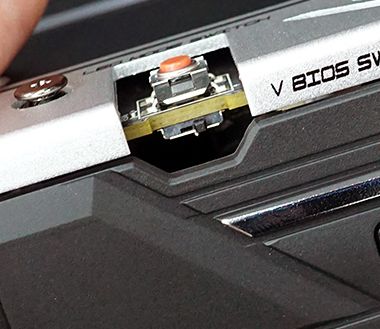 Next door is provided  mode switch button-type backlight.  Those who care about its color, usually keep the system unit in sight, so the reach of labor does not amount to that button.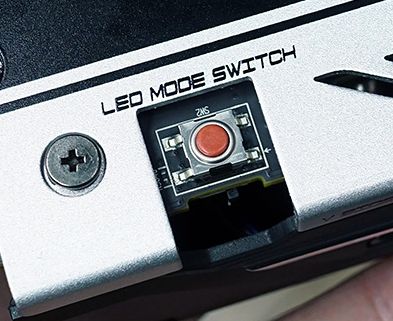 In this perspective, it is clear that at the base of the cooling system is based on a metal plate, moving away from her heat pipes.  Most likely, there is a copper insert in contact with the GPU.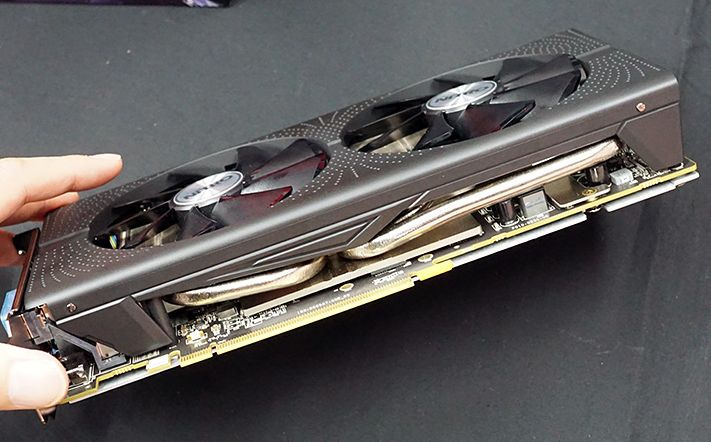 On the reverse side of the printed circuit board covered with the reinforcing plate.
The organizers of the demonstration video explained that it will go on sale later this month or early next, and acceleration with respect to the standard rate was about 10%.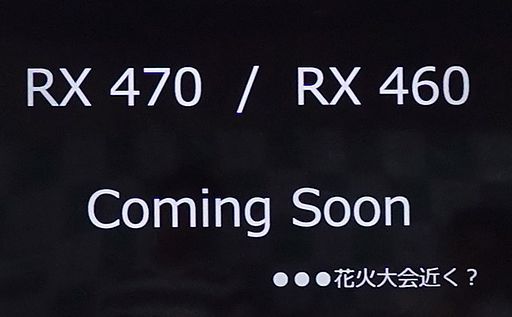 Video Card Radeon RX 470 and the RX 460  Radeon should be "finally presented" in August this year as promised by our Japanese colleagues the representatives of the organizing company events.

 

Select Rating :

The Japanese were allowed to see and touch Sapphire Radeon RX 480 Nitro