The video card GeForce GTX 1060 by NVIDIA partners should go on sale almost simultaneously with the standard version.  According to NVIDIA's press release, the GeForce GTX 1060 Founders Edition will be available only through the company's website, the price will be $ 299.

As is the case with the GeForce GTX 1080 they promised to immediately overclock to 2 GHz GPU.

The advantage in speed over the Radeon RX 480 in some games (Bioshock Infinite, Crysis 3, Grand Theft Auto V, Rise of the Tomb Raider, Star Wars Battlefront, Witcher 3, Ashes Singularity, The Division and others.) Should reach 15% and energy efficiency should outperform competitor by 75%.  

Other materials compared NVIDIA GeForce GTX 1060 and GeForce GTX 960, and here the performance in games should be up to two times higher.  Considerable attention is given to the virtual reality - video card meets the requirements of "VR Ready".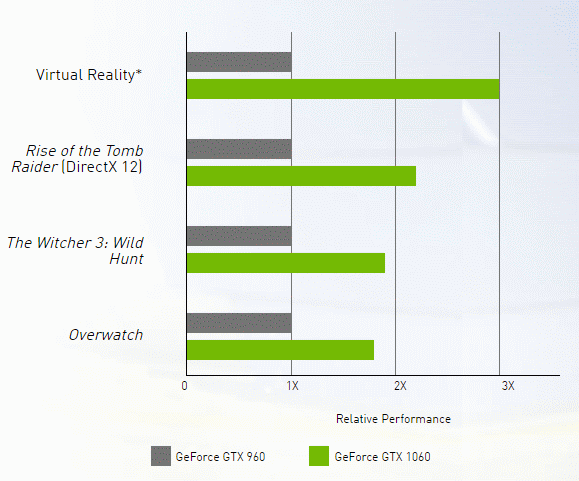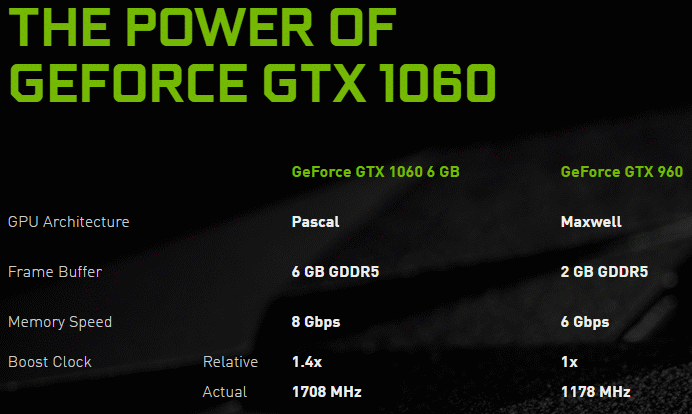 Characterization on the NVIDIA website leaves no doubt that the GeForce GTX 1060 will be equipped with 192-bit bus, and 6 GB of GDDR5 memory type.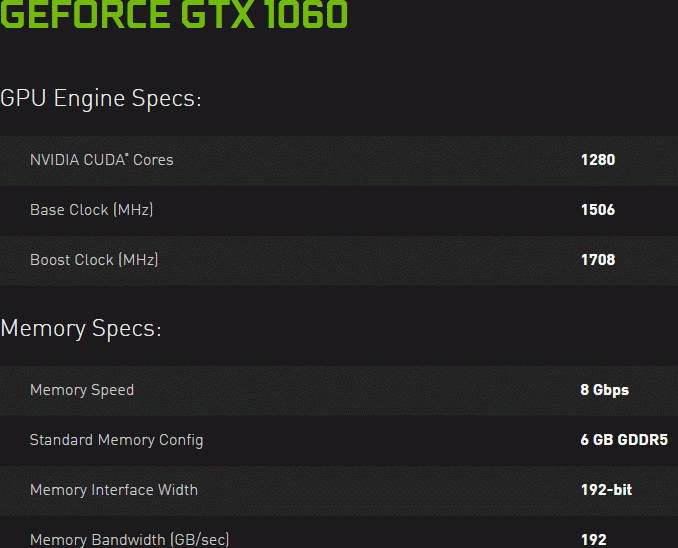 Select Rating :

NVIDIA promises that the GeForce GTX 1060 will overclock to 2 GHz
Add Comment ( 1 )
NVIDIA PROMISES THAT THE GEFORCE GTX 1060 WILL OVERCLOCK TO 2 GHZ