The company Galaxy Microsystems, known in various markets for its brands GALAX and KFA2,even in early June showed the product GeForce GTX 1080 Series Hall of Fame, which with the help of liquid nitrogen overclock the core to 2506 MHz.  Colleagues from the German site PC Games Hardware found that GALAX produced a limited series of the GeForce GTX 1080 HoF, which will differ by even higher default frequencies than the existing version with the values 1733/1873/10000 MHz.
The Limited version has default frequencies 1809/1961/10000 MHz.  Formally, this graphics card will be the fastest commercially available version GeForce GTX 1080 if you do not take into account that offers ZOTAC graphics card with a faster (10800 MHz QDR) memory.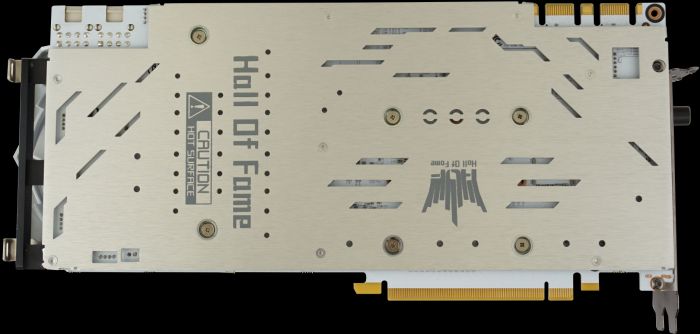 Graphics  uses two power connectors eight-pin, twelve of the fifteen phases are engaged in service of the GPU.

On the rear panel you can find not only a port DVI, but also the traditional push button to the second BIOS chip .
Note that GALAX already have rival claims to the title of  GeForce GTX 1080 producer. The fastest version was made by  EVGA company,  2835 MHz  core by using liquid nitrogen ...

Select Rating :

GALAX trying to create a GeForce GTX 1080 with the highest frequencies
Add Comment ( 1 )
GALAX TRYING TO CREATE A GEFORCE GTX 1080 WITH THE HIGHEST FREQUENCIES