More information concerning the performance of  graphics card Radeon RX 480 will appear on the web.  Yesterday we reported about the appearance of the first tests of this card in  game, and today, we have the opportunity to evaluate the performance of the CrossFire combination of a pair of graphics cards Radeon RX 480.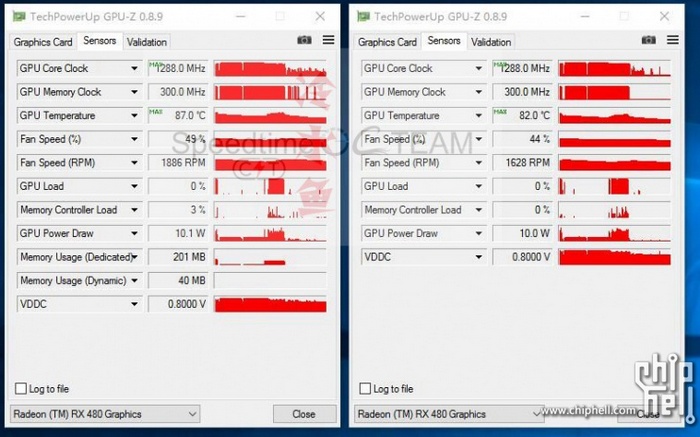 It should be noted immediately that the tested video cards do not have a reference GPU frequency - 1288 MHz, ie 22 MHz more.  Judging by the screenshot GPU-Z utility operating frequencies are stable enough, but the temperature is a matter of some concern.  The maximum temperature of the video card GPU core has reached 87 degrees Celsius, while the second - 82 degrees.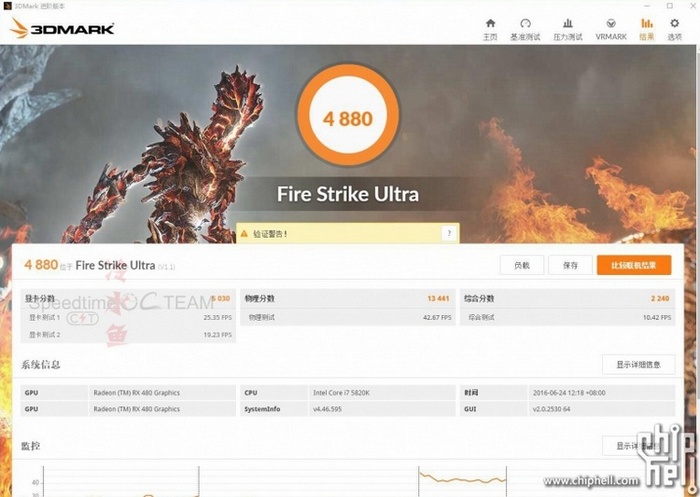 As for the results, the test 3DMark Firestrike Ultra couple Radeon RX 480 scored 4880 points. For comparison, one GeForce GTX 1080 graphics card  standard version Founders Edition  in the same test make about 5000 - 5100 points.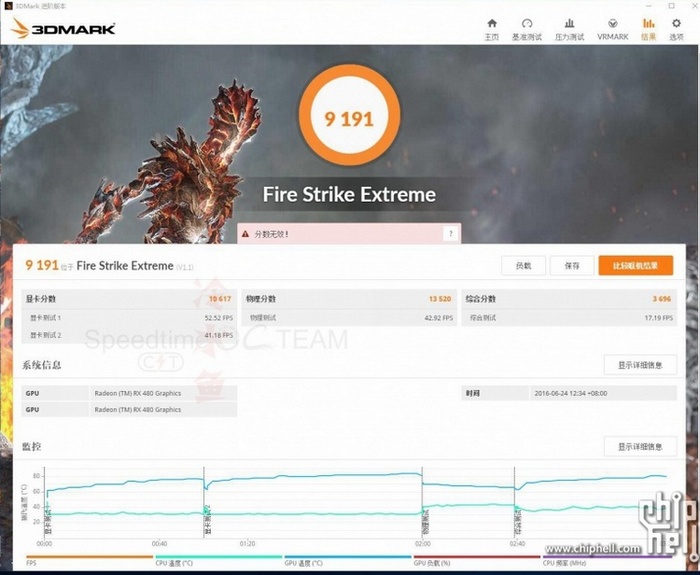 In the test 3DMark Firestrike Extreme bunch Radeon RX 480 shows the result  9191 points, while the GeForce GTX 1080 is gaining in this test about 9200 ¬- 9300 points.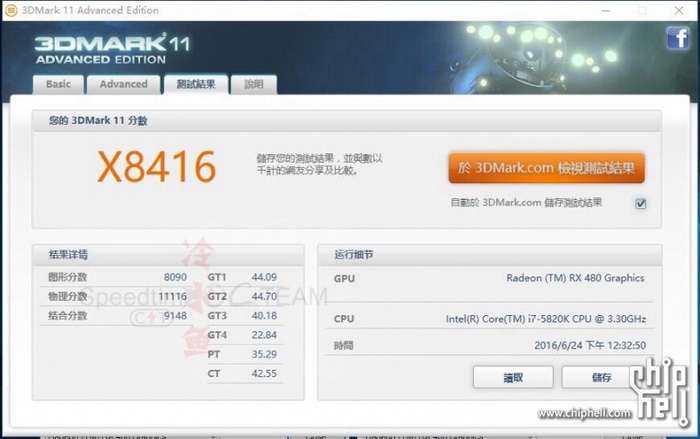 Finally, in the 3DMark 11 Extreme two Radeon RX 480 scored 8416 points.  For comparison, the reference GeForce GTX 1080 is gaining in this test  about 9400 - 9500, and the video card Asus ROG Strix GTX 1070 - 8292 points.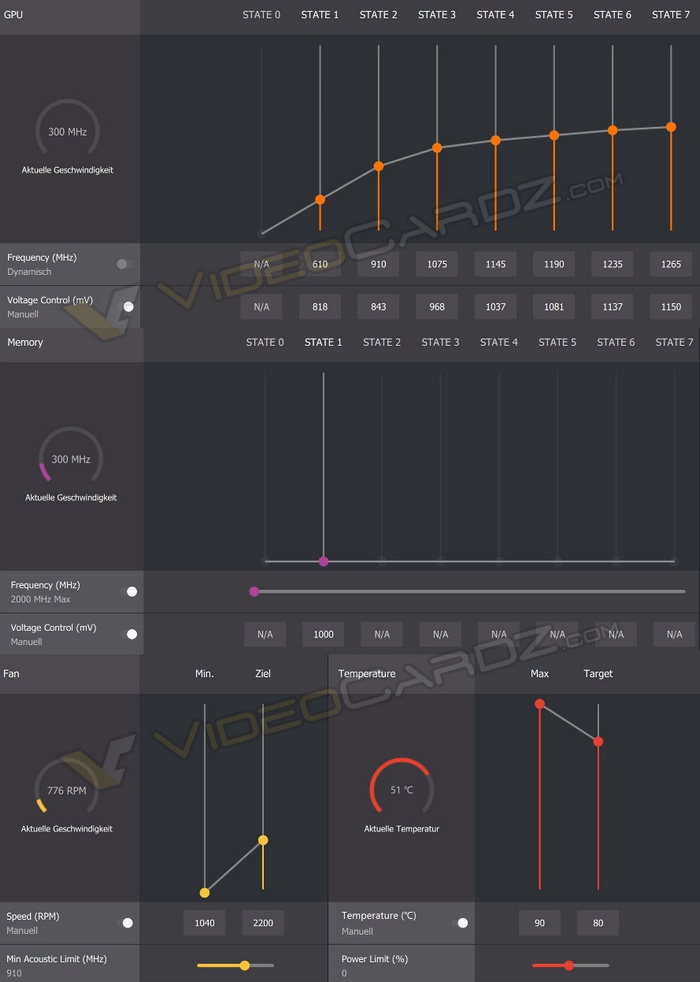 In addition, our colleagues published screenshots utility for overclocking video card series Radeon RX. With this tool, the user can change the GPU and video memory frequency  , change the voltage on the GPU and memory, as well as control the fan speed.  The user can also specify the maximum and minimum limits for temperature and fan speed.

Select Rating :

Synthetic tests CrossFire combination of two Radeon RX 480