Chinese resource PConline , published a photo shoot of standard version Radeon RX 480 unassembled.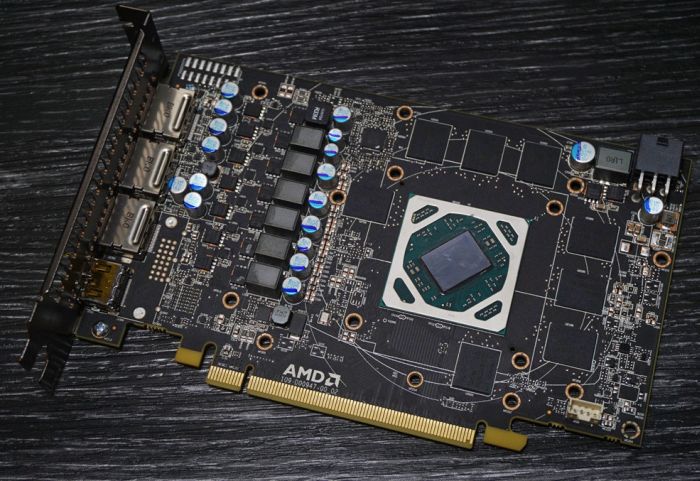 And here is the GPU Polaris 10 (Ellesmere) close-up. On the protective frame is visible marking "Made in Taiwan." On the origin of the graphics processor chip it can not say anything. Release Polaris 10 on 14-nm technology can deal with GlobalFoundries on its facilities in Germany and  USA, and packaging and testing can be engaged Taiwanese contractor.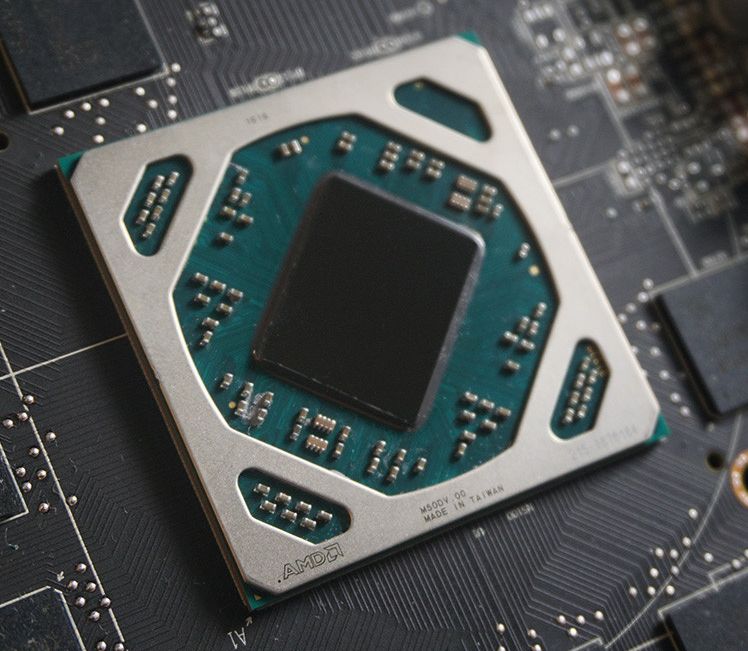 Eight memory chips GDDR5 memory made by Samsung surrounded by graphics processor is not quite symmetrical circuit.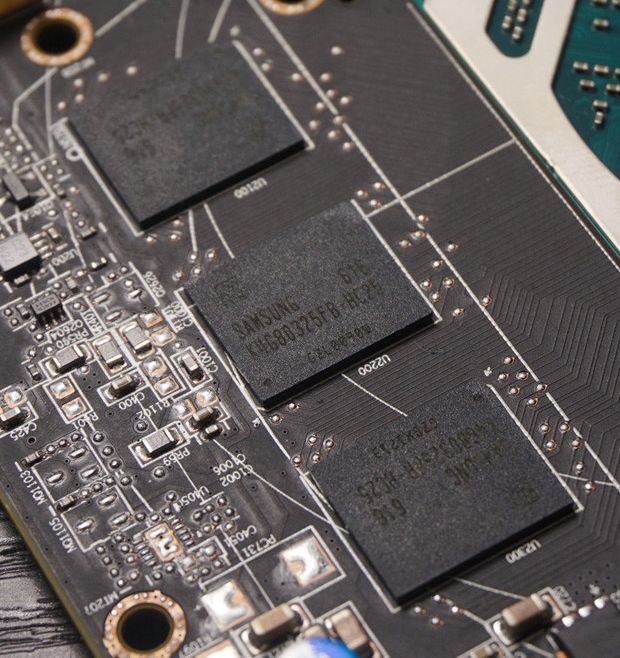 This is the fastest memory of this type, manufactured by Samsung - it is able to operate at a frequency of 8 GHz QDR, and customers get it from the first quarter last year.

As previously reported, the PCB Radeon RX 480 reference sample provided wiring for DVI port on the back panel, but in fact it took three DisplayPort outputs and one HDMI. AMD Partners can establish a DVI port, minimally modifying the reference design.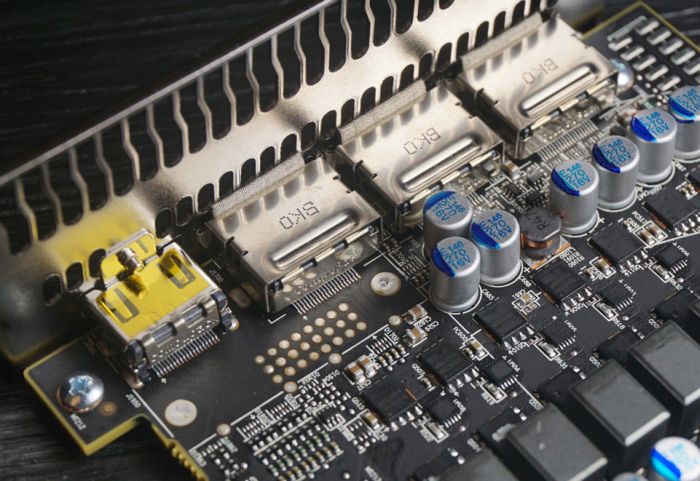 Cooling System standard version Radeon RX 480 is arranged without further undertakings. At its base lies the frame, which is not only in contact with memory chips and power elements, but also places the centrifugal fan which draws air on either side of the video card.
The base copper aluminum radiator insert is provided, which is in contact with the GPU.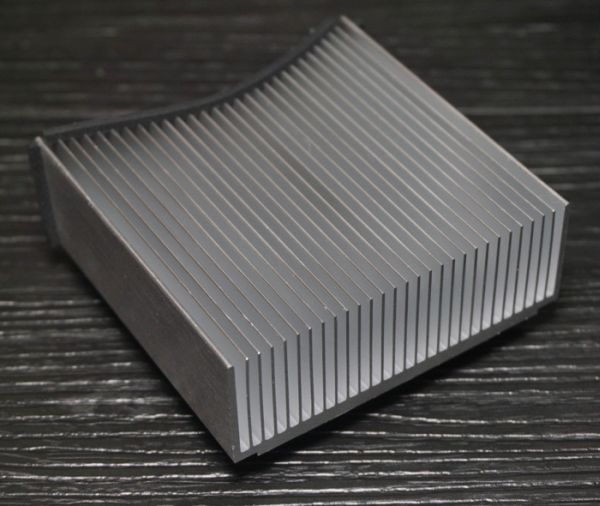 Support Radeon RX 480 is being implemented at the driver level.

Select Rating :

Radeon RX 480 poses unassembled for photo