When, in April, we wrote about the fact that Scythe company  prepares processor cooling system Kabuto 3 , we made a mistake, suggesting that its release will happen soon, because the Japanese company has released this cooler only now.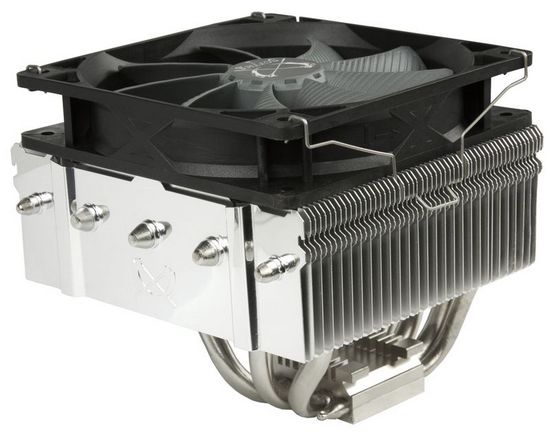 Kabuto 3 is a large and productive cooling system, and, like its predecessors, it is primarily distinguished by the fact that its fan facing downwards, that is fastened parallel to the base, rather than perpendicular, as it usually happens in large productive air coolers.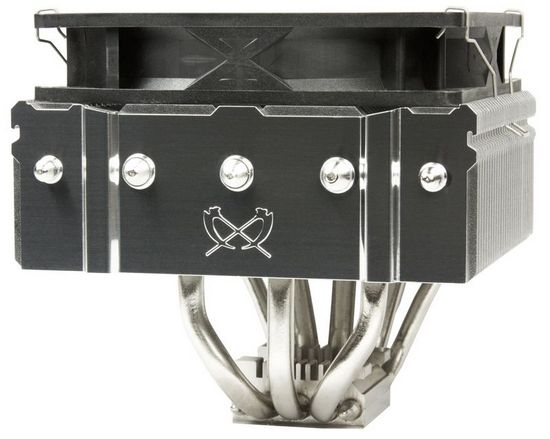 Fan GlideStream diameter of 120 mm is fixed on an aluminum radiator, which for nickel-plated copper base are two 6-mm and three 8-mm curved nickel-plated copper heatpipes.  Kabuto 3 Dimensions are 130 x 125 x 149 mm and weighs 720 g With these dimensions, Kabuto 3 can be used in a fairly compact case, and it is designed to use the cooler in the high memory system unit.  The novelty is compatible with most processor sockets, except for Intel LGA 2011 (-3).  
Scythe Kabuto 3 today gone on sale in Europe, and its suggested retail price is 38 euros.

Select Rating :

Scythe Kabuto 3 CPU cooling
Add Comment ( 1 )
SCYTHE KABUTO 3 CPU COOLING