Lenovo introduced several new smartphones.  The Chinese company introduced just two new items: Moto Z and Moto Z Force.  In fact, the two versions of the same flagship smartphone.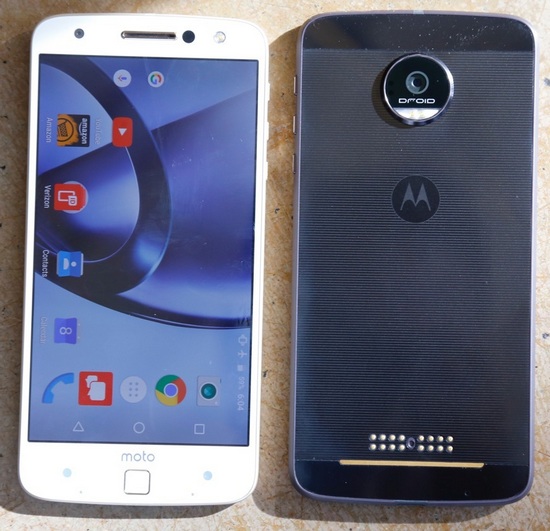 Cases of both smartphones are made from aircraft grade aluminum and stainless steel.  Moto Z and Moto Z Force are equipped with 5.5-inch AMOLED display with a resolution of 2560 x 1440 pixels, and built on the Qualcomm Snapdragon 820 SoC platform, which is complementary to 4GB of RAM and 32 or 64GB of internal memory, expandable with microSD memory cards.  Also, identical parameters are the presence of a fingerprint scanner, and a water-repellent coating Connector USB Type-C.  Both smartphones are running Android 6.0.1 Marshmallow.
Smartphone Lenovo Moto Z has a 13-megapixel rear camera with laser autofocus, optical image stabilization and dual LED backlit.  The front 5-megapixel camera has a wide angle lens.  Lenovo Moto Z thickness of only 5.2 mm, which allow  to install the battery capacity 2600 mAh.  The battery supports fast charging, which allows the smartphone to work up to 8 hours after 15 minutes of charging.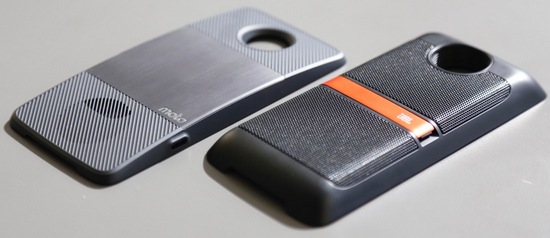 Unlike its brother, Lenovo Moto Z Force is slightly thicker - 6.99 mm, allowing to insert the battery at 3500 mAh.  Also, this novelty has unbreakable screen and rear camera with a resolution of 21 megapixels, aperture f / 1.8, laser autofocus, optical image stabilization and dual flash.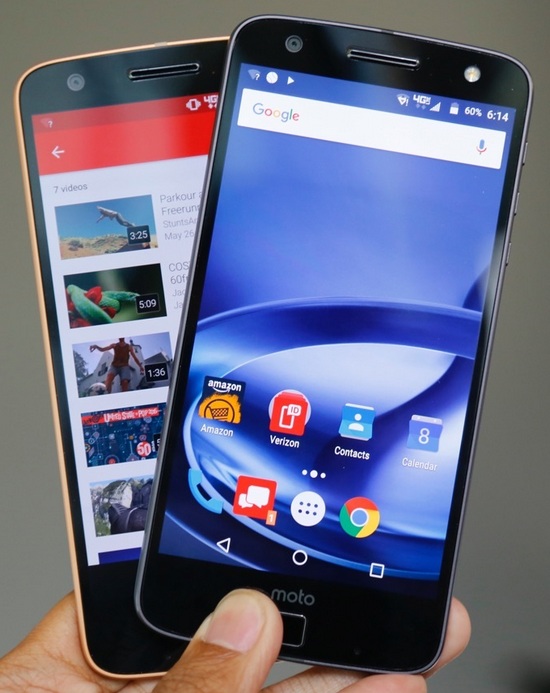 A very interesting feature is the implementation of these smartphones MotoMods.  In fact, it covers a variety of smart phones on the back cover, which are attached by magnets and are connected to the device via the contacts at the bottom of the back cover.  These pads are designed to expand the design (color and material) or functional (increased battery, sound quality and compact projector) sides Lenovo Moto Z and Lenovo Moto Z Force.

Lenovo Moto Z and Moto Z Force, as well as accessories MotoMods hit the US market this summer.  In other countries, Lenovo Moto Z will be available in early September, while Lenovo Moto Z Force, at least in the foreseeable future, will be exclusively sold to American mobile operator Verizon.  Unfortunately, the value of new products is unknown.

Select Rating :

Lenovo introduced the flagship Moto Z and Moto Z Force
Add Comment ( 1 )
LENOVO INTRODUCED THE FLAGSHIP MOTO Z AND MOTO Z FORCE