ASUS presented motherboard  Sabertooth 990FX R3.0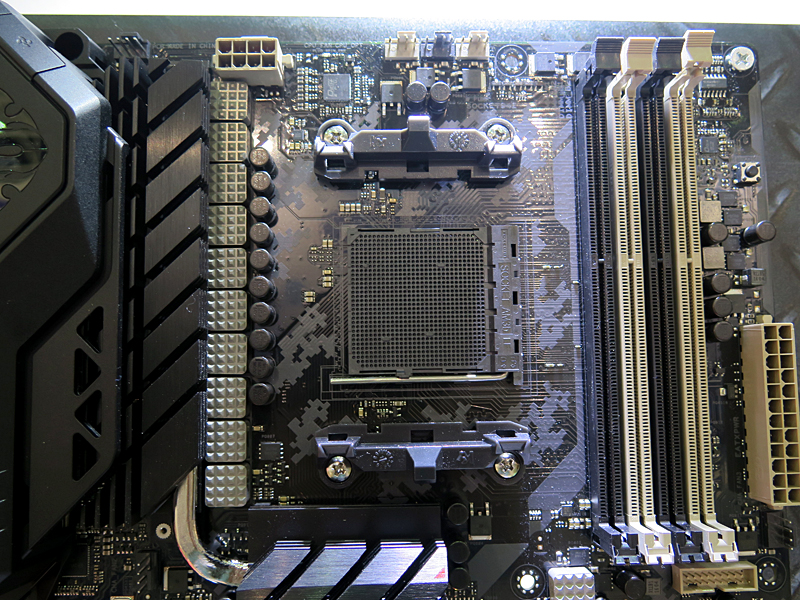 Holding hands in R2.0 and comparing it with these photos, we can note a significant transformation made by ASUS engineers:
Changed CPU power circuit and chipset;
It changed the design of the cooling system radiator (heat pipes stored);
It reduced the number of SATA ports - up to five instead of eight;
Established seat M.2 NGFF (SATA SSD supported exactly a question about PCI-E SSD, including - NVMe);
Have one more (second) block for connection of two USB 3.0 ports in the front panel of the PC case;
Thoroughly reworked audio section,;
Removed slot PCI, instead installed another PCI-E x1 (this is required to allocate space for M.2 NGFF);
Reduced by  number of connectors for  fans;
The board has control button Power Next to - BIOS_CLR.
Separately, it emphasizes fully compatible not only with processors AMD Socket AM3 +, but also with older AMD Sempron, Athlon II and Phenom II Socket AM3 (recall, AMD Socket AM3 first processors debuted February 9, 2009 - seven and a half years ago!) .
Rear panel interface is now closed with decorative plastic cover.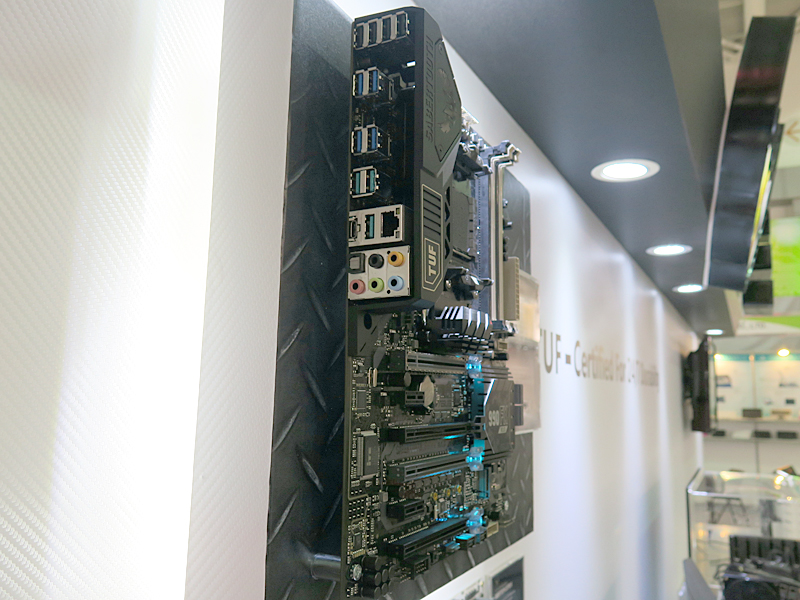 On the back  two ports eSATA, as well as universal PS / 2 port.

Driving USB ports also changed: the number of USB 3.0 ports remained the same, the number of USB 2.0 is reduced to four, but there were four-port USB 3.1 (three common Type-A and one - Type-C).  Recall that used AMD SB950 south bridge does not support USB 3.0 and 3.1, they are all implemented with additional controllers.

In general, it seems that ASUS engineers did not seek to save, however, were limited to a certain range at cost .  

Apparently, the new AMD Socket AM4 processors have to wait quite a while yet, since ASUS has decided to release a new flagship product in  high-priced summer 2016.

Select Rating :

ASUS releases a new version of the motherboard ASUS 990FX Sabertooth
Add Comment ( 1 )
ASUS RELEASES A NEW VERSION OF THE MOTHERBOARD ASUS 990FX SABERTOOTH