The exhibition Computex 2016 continues to bring new products.  Antec provided several new cooling systems for CPUs and components for the assembly of the liquid cooling systems as well as new case.

There was four series of cooling systems.  Cooler A30 is the smallest of the series - 116 x 80.6 x 122.5 mm, with 92 mm fan and a weight of 300 grams.  Model A40 and C40 are located in the middle line, and characterized by a height 136 and 136.5 mm, respectively, and they also use 92mm fan.  The head of Economy series S400 cooler with 120mm fan, the dimensions 155 x 155 x 76 mm and weighing 830 g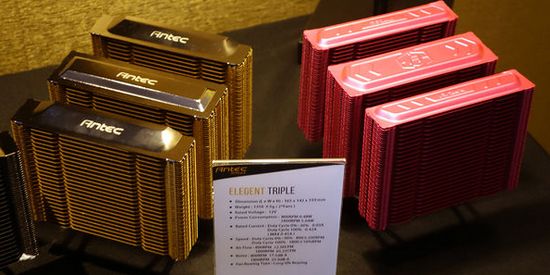 Antec company has prepared also Elegant Elite - air cooling system, which is available in various design and colors. It is characterized by the dimensions 165 x 142 x 159 mm, weighing 1356 grams and by three fans, each of which has a rotation speed of 1800 r / min and the maximum air flow to 65.23 CFM (110,83 m³ / h).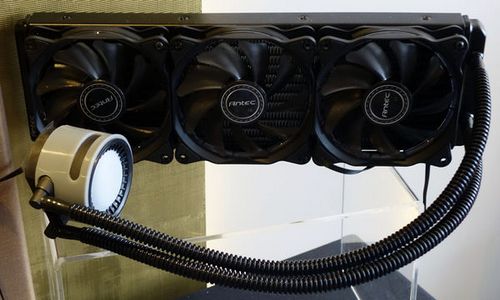 If the previous cooling is not enough, the most demanding users should pay attention to the line of Mercury coolers from Antec.  All models are maintenance-free liquid cooling system.  The most powerful of these is the model size 360 mm with three 120mm fans with rotation speed up to 1800 r / min, capacity of 73 CFM (124 m³ / h) and a noise level of 30 dB.
Antec company is not going to stop there and  included in the race of manufacturers  components for the assembly of liquid-cooling system with copper radiators RCT120, RCT240 and RCT360 (120, 240 and 360 mm) and pumps with built-in tanks P450-130 / P450-180.  Both pumps identical declared capacity 450 l / h, and they differ only in their integrated reservoirs 198 ml and 338 ml, respectively.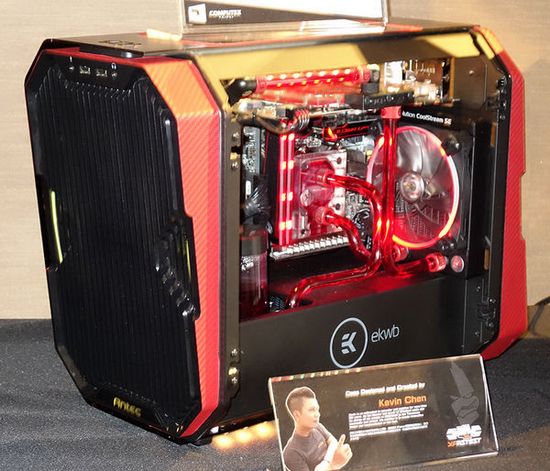 Antec Cube case is characterized by a form factor Mini-ITX, but it is able to accommodate  two liquid cooling system EKWB, as well as the video card with the cooling systems up to a height of three slots.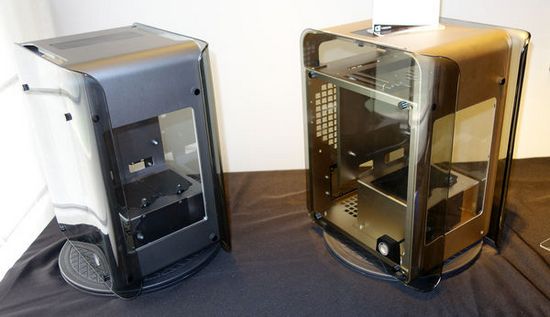 Continuing the theme of case should be noted as a new Crown model lines and P-Series, each of which has its own characteristics.  A distinctive feature of buildings case series is acrylic side panels unusual curved shape and its relatively compact size (339 x 431 x 236 mm), they support dual-slot graphics cards up to 330 mm.  In turn, the new P-series is made in a simple style and have a form factor Full Tower (dimensions 458 x 220 x 538 mm). On its front panel can accommodate LSS radiator size 280 x 140 mm, and it has eight expansion slots with support for cards up to 400 mm.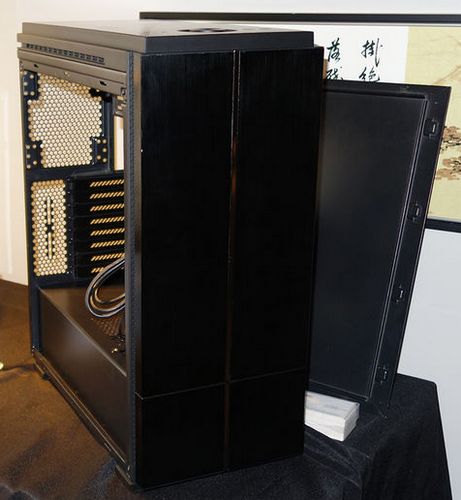 Select Rating :

Antec has introduced a new cooling system and ase at Computex 2016