Asus has unveiled a laptop ZenBook 3, which is another example of how  laptop manufacturers can fit very productive stuffing inside a very thin body, and even with a very attractive appearance.
New device made in  case of aluminum alloy, similar to that used in the aerospace industry, and according to the manufacturer, it is 40% stronger than standard alloy used in laptops.  ZenBook 3 was very thin - 11.9 mm, and light - 910 Asus emphasizes that these indicators  surpasses the 12-inch Apple MacBook, which has a thickness of 13.2 mm, and weight - 920 This new product from Asus  has active cooling that allowed it to use a more powerful processor than the MacBook.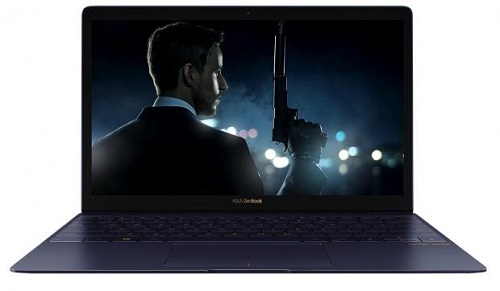 ZenBook 3 is equipped with a 12.5-inch screen (resolution not specified), which is covered with a protective glass Gorilla Glass 4 and different thin frame, making the display occupies 82% of the inside  lid.  At the heart of new items, depending on the configuration, can be based  Intel Core i5 or Core i7 processors.  The maximum amount of RAM LPDDR3-2133 is 16 GB, and storage innovation can be equipped with a solid state drive with the PCIe interface, up to 1 TB.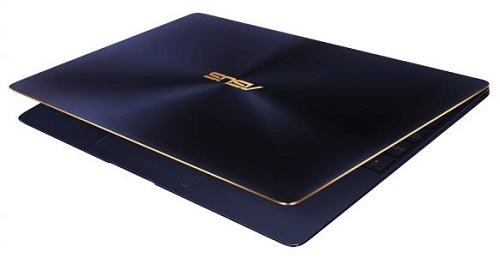 New device , as well as the MacBook 12-inch, equipped with only one port USB Type-C with support for Thunderbolt 3. This port is capable of transmitting up to 100 watts of power, so that the device's battery can be charged up to 60% in just 49 minutes.  Maximum battery life ZenBook 3 is estimated at nine clock.  New product is available in three colors: silver, navy blue and gold.  It works on the new Windows 10 operating system.
The Asus Zenbook 3 in a minimal configuration, which includes Intel Core i5, 4 GB RAM and 256 GB of solid-state memory, will cost $ 999.  Medium configuration with Intel Core i7, 16GB of RAM and 512 GB SSD is estimated at $ 1,499.  Finally, the maximum configuration with Core i7, 16GB RAM and a 1 TB drive will cost $ 1,999 US dollars.

 

Select Rating :

Notebook Asus ZenBook 3 is thinner, lighter and more powerful than 12-inch MacBook
Add Comment ( 1 )
NOTEBOOK ASUS ZENBOOK 3 IS THINNER, LIGHTER AND MORE POWERFUL THAN 12-INCH MACBOOK