Two years ago, HP introduced  HP Omen's performance notebook, and now the US is preparing to release a whole line of Omen's, which will include new laptops and desktop and monitor.  The company must formally introduce new products in the near future.
HP is preparing to release Omen notebooks with 15.6- and 17.3-inch displays, the resolution of which, depending on the version, will be 1920 x 1080 or 3840 x 2160 pixels.  New items will be equipped with a variety of Intel Skylake processors up to the Core i7-6700HQ, which will add up to 16 GB of RAM DDR4.  For graphics processing in the updates will be responsible discrete graphics card NVIDIA GeForce GTX 950M, GeForce GTX 960M or GeForce GTX 965M.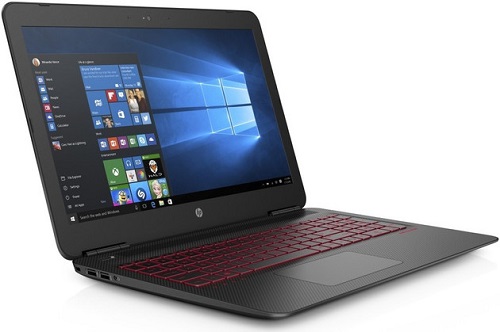 Storage system will include M.2 SSD capacity up to 512 GB hard drives and volume up to 4 TB and are available options with hybrid hard drives.  An optional built-in camera will be offered Real Sense 3D.  HP Omen Laptops should appear on sale July 10 at a price of $ 900 for the 15.6-inch model, and from $ 980 for the 17.3-inch version.
A little later, in August, will join the line  HP Omen desktop computers, which will be equipped with different graphics cards, including the NVIDIA GeForce GTX 1080 and AMD Fury X. The top of the range system will be based on the Core i7-6700K processor,  Intel 32 GB DDR4 RAM and solid state drive 512 GB hard drive and 3 TB.  
Also in August will be released  32-inch HP Omen monitor, which so far we only know that it will be used in the panel with wide viewing angles, resolution of 2560 x 1440 pixels, a response time of 5 ms and one hundred percent coverage of the sRGB color space.  It also reported on the support of AMD FreeSync technology.  

Select Rating :

new HP Omen line will include laptops, desktop PC and monitor
Add Comment ( 1 )
NEW HP OMEN LINE WILL INCLUDE LAPTOPS, DESKTOP PC AND MONITOR