Biostar Company has expanded its range of motherboards with built-in processor, the new model Micro ATX size, called J3160MD .  
Intel Celeron J3160 processor is configured for 14-nm technology standards, it includes four processing cores with a frequency of 1.6-2.24 GHz and Intel HD Graphics integrated graphics processor 400 is characterized by TDP of 6 W, which allowed the use of a fairly compact radiator .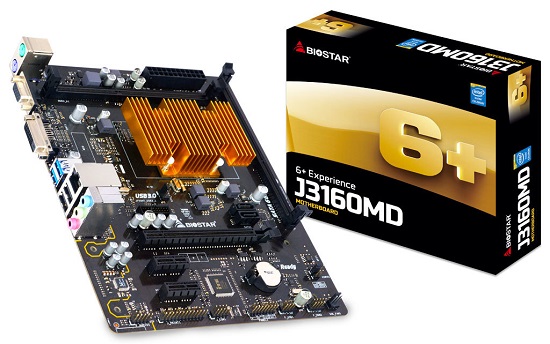 Motherboard Biostar J3160MD equipped with two slots for RAM modules, which can be up to 8 GB of memory DDR3L-1600, or up to 16 GB DDR3L-1066.  A set of expansion slots includes one slot PCI Express x16 2.0 and two PCI Express x1 2.0.  To connect the storage device has only two SATA 3.0 ports.  The board is equipped with a Gigabit LAN controller Realtek RTL8111H and sound system on  codec Realtek ALC662.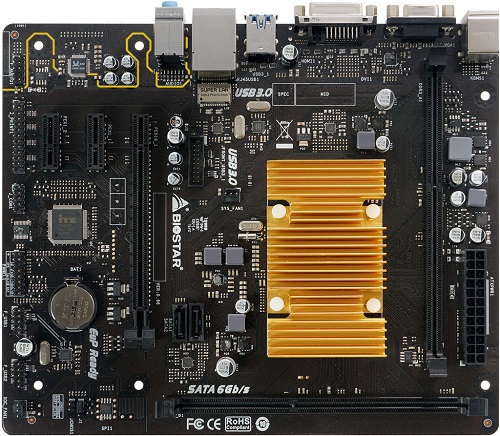 On the back panel there are two Biostar J3160MD connector PS / 2 mouse and keyboard, two USB 3.0 ports and USB 2.0, and DVI video outputs D-Sub, Ethernet port and three 3.5mm audio jacks.  Note the presence of Charger Booster technology that provides faster charge devices via USB ports.  You can also mention the presence of the motherboard remote control features through a mobile application BIO-Remote 2.

Select Rating :

Motherboard Biostar J3160MD equipped with a processor Intel Celeron J3160
Add Comment ( 1 )
MOTHERBOARD BIOSTAR J3160MD EQUIPPED WITH A PROCESSOR INTEL CELERON J3160