According to the observations of analysts, in recent years the market of 3D printers in the average increased every year by 30%.  A new study conducted under the auspices of the Association of Consumer Technology Association (CTA), and United Parcel Service (UPS) maintains that in the next three years, three-dimensional printing market will triple to $ 7.3 billion. This year to $ 21 billion. In 2020.  In other words, next year there will be a surge of interest in this new direction.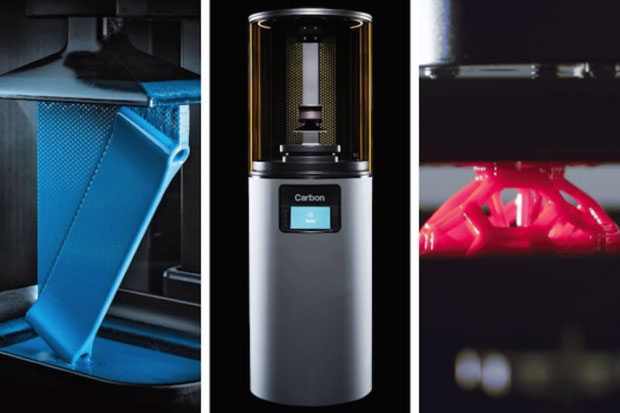 The catalyst for the growth promises to be consumer electronics and the automotive industry, the joint share in the growth of 40%, as well as the medical field with a share in the growth of 15%.  For example, 98% of inserts for hearing aids today are produced using 3D printing (pictured below).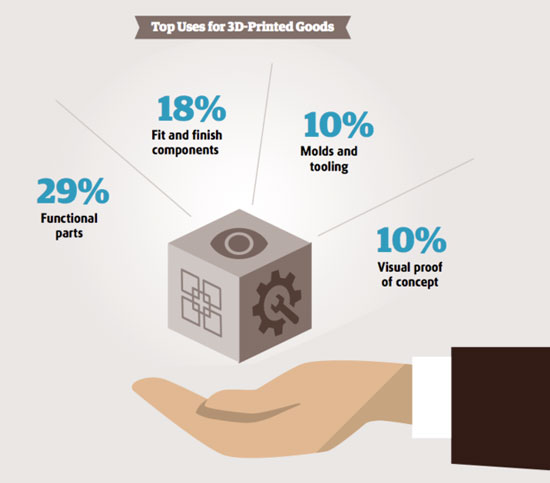 The most significant 3D printing market volumes are concentrated in Western countries (US and Europe).  These regions bring the market more than 68% of revenue, while the Asia-Pacific region accounts for 27% of the market 3D printing.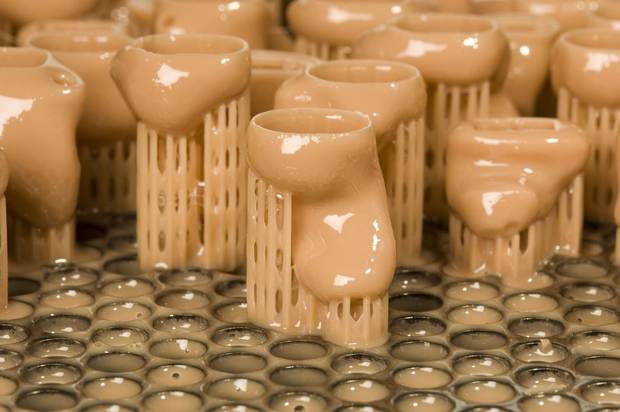 3D printing is already used about two-thirds of the producers and 25% plan to start it in the future.  The main objectives for the 3D printing manufacturers consider prototyping (25%), product development (16%) and innovation (11%).  In the early adaptation of 3D printing main task was to create a prototype.  In fact, 3D printers are now held only 0.04% of world production.  Over time, this niche promises to take up to 5% of the global production market, which means fabulous profits at the level of $ 640 billion Annually.
For example, smartphone manufacturers gradually spread experience with 3D printers to prototype to mass production of components, and Ford is using 3D printing produces prototypes except forms for injection molding parts.  More recently - in 2003 - the industrial production of parts with the help of 3D printing was almost 0 , in 2014, "printed" on a 3D printer parts brought the company $ 1.8 billion

Select Rating :

In the next four years, the 3D printers market will grow by three times
Add Comment ( 1 )
IN THE NEXT FOUR YEARS, THE 3D PRINTERS MARKET WILL GROW BY THREE TIMES