Radeon Pro Duo Debut consisted of so many phases that are difficult to calculate.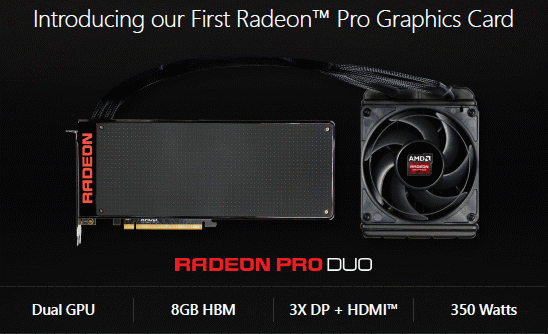 AMD itself has extended the presentation of  Radeon Pro Duo release after lifting the ban on the data referred to it. It was reported once again that the card consumes less than 350 watts. As we know, the power supply recommended 800W is connected via three eight pin connectors.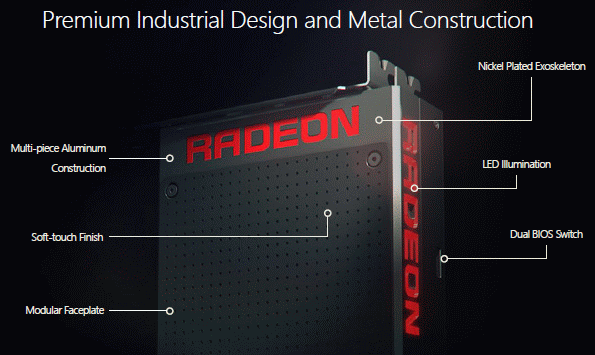 The next slide says that the video card has an aluminum frame nickel coating, and cooling system enclosure cover is made detachable, like Radeon R9 Fury X.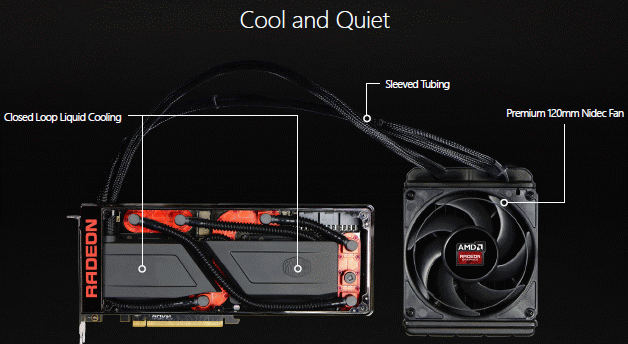 Mentioned 120mm fan Nidec, used in the cooling system of video card. Radiator released by Asetek.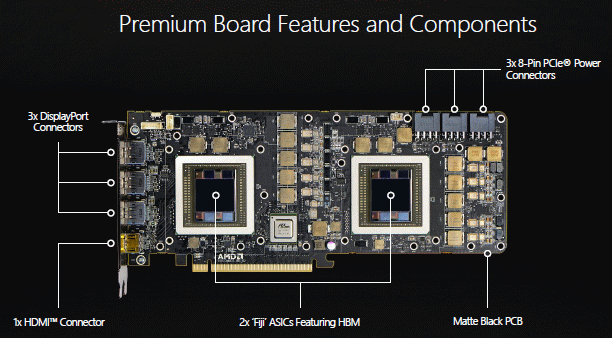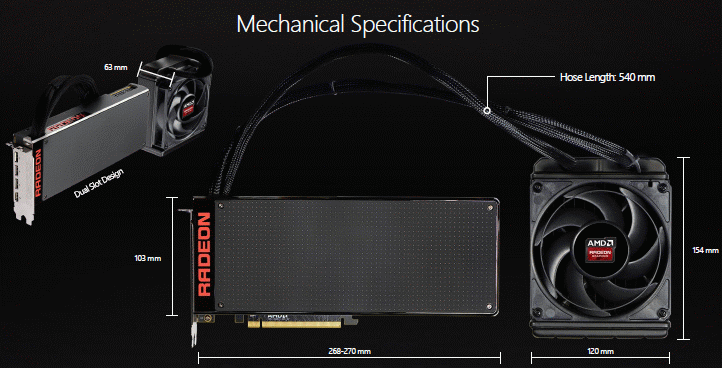 AMD also leads the overall dimensions and the video card cooling system components. The length of the tubes, for example, up to 540 mm to 545 mm in Sapphire documentation.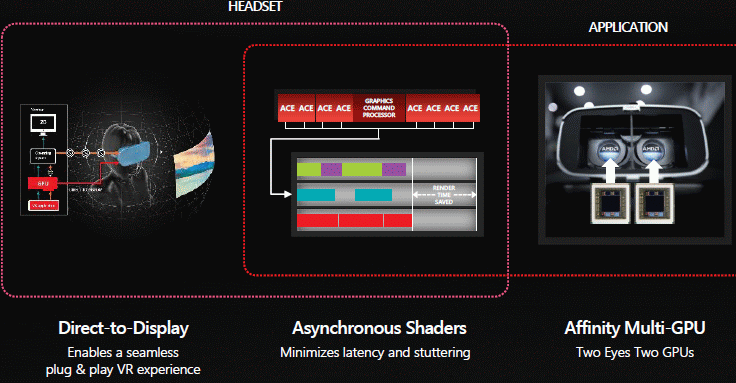 The presence of two GPUs, AMD says, allows  to proportionally distribute the load when working with virtual reality helmets.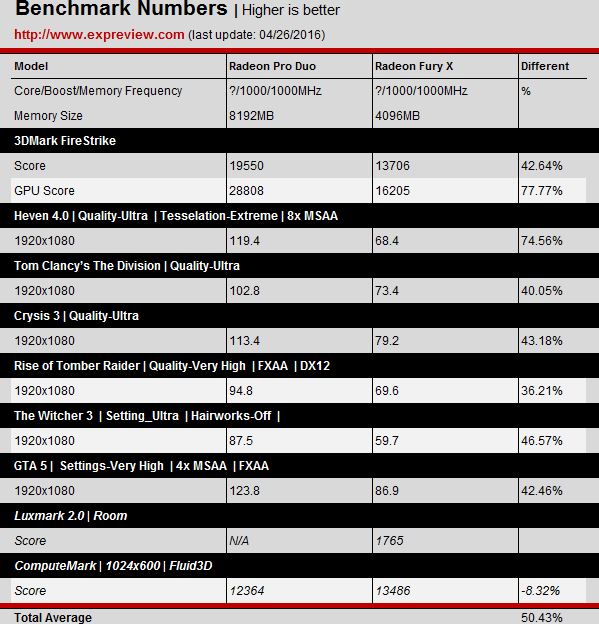 In addition, the site EXPreview labored independent review of the Radeon Pro Duo.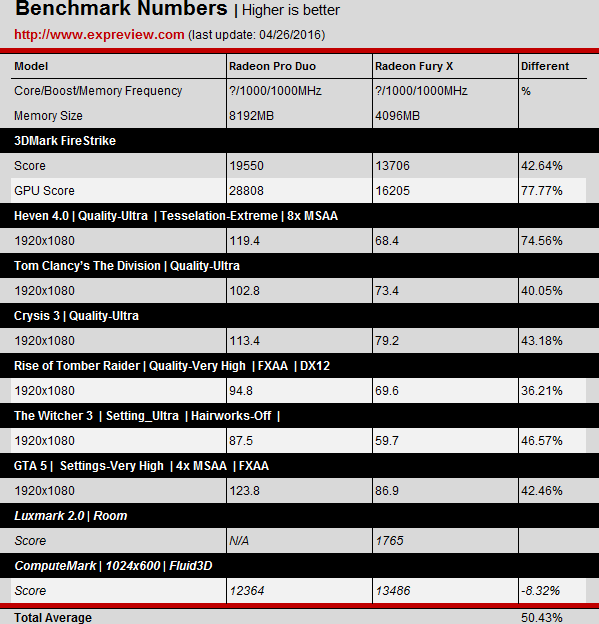 Radeon Pro Duo compared to a number of tests with Radeon R9 Fury X and GeForce GTX 980 Ti.  Along the way, colleagues explain that the Radeon Pro Duo complete with cooling system weighs 2.1 kg. In the "idling" graphics card consumes less than 82 watts. Under load, the power consumption increases to 279 or 293 watts. GPUs temperature under load does not exceed 49-54 degrees Celsius. The fan speed does not exceed 1000-1400 r / min.

Select Rating :

performance of Radeon Pro Duo