On the pages of South Korean Site Hardware Battle appeared more pictures with images of the video card Radeon Pro Duo, which should go on sale next week for a suggested price of $ 1,499.
Recall that this graphics solution integrates two GPUs Fiji, each of which relies on the 4 GB memory type  HBM, as well as water-blocks with built-in pump manufacturing Cooler Master. liquid cooling system is maintenance-free.
On the reverse side of the video card is provided reinforcing plate.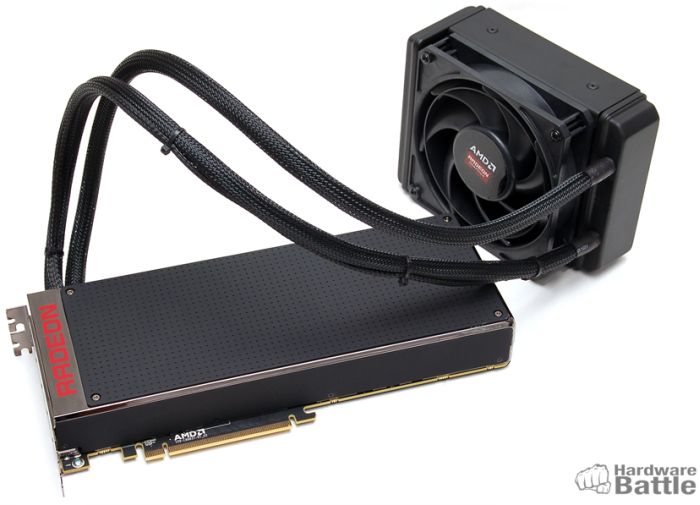 Radiator is combined with a reservoir, all of this is attached to a regular place for the fan inside the system case.
On the back of the graphics card are no ventilation holes .
To the power supply the card is connected via the new three Eight-Pin power connectors.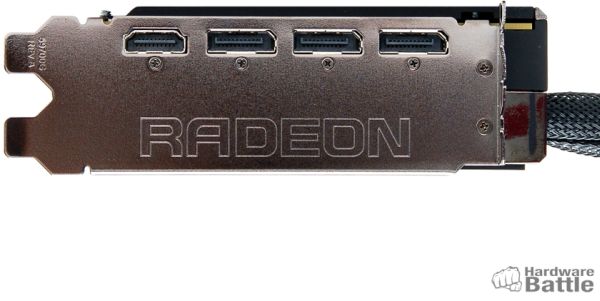 The company has made three DisplayPort outputs one output HDMI.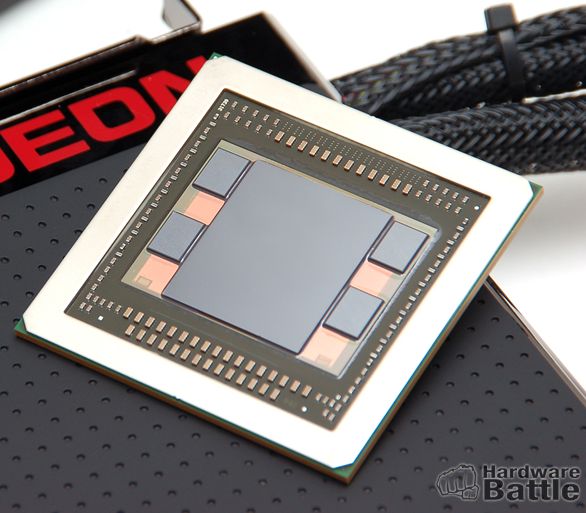 As already noted, in a box with samples of Radeon Pro Duo for testing, you can find a third GPU Fiji, structurally isolated from the video card.
 

A rare opportunity - to take a look at the GPU AMD Fiji.

Select Rating :

Detailed photos of a dual graphics card AMD Radeon Pro Duo