Asus has expanded its line of gaming products Republic of Gamers powerful new desktop ROG GT51CA system.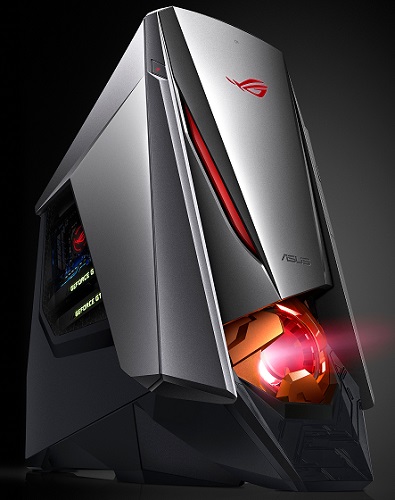 Asus ROG GT51CA system is available in several configurations.  As the processor may be  Intel Core i5-6600K or Intel Core i7-6700K, moreover, by pressing the Turbo Gear button first automatically overclock to 4.3 GHz, and the second - up to 4.6 GHz.  The system is based on Asus motherboard chipset Intel Z170.  The maximum amount of RAM is 64 GB and it can operate at a frequency up to 2800 MHz.
The graphics system can be represented by a variety of NVIDIA graphics cards, with optional one.  configuration Available Asus ROG GT51CA one and two GeForce GTX Titan X 12 GB of GDDR5, with a single and a pair of GeForce GTX 980 4 GB GDDR5, as well as a GeForce GTX 970 4 GB of GDDR5.  For data storage drives available capacity up to 3 TB, up to two SSDs M.2 with PCIe interface volume of up to 512 GB each, and one M.2 the SSD with SATA interface up to 256 GB.  Additionally, the case has five bays for 2.5- / 3.5-inch drives.
Also Asus ROG GT51CA equipped with DVD burner or Blu-ray.  Optional interfaces can be installed wireless adapters Wi-Fi 802.11ac, Bluetooth 4.1 and NFC.  The system has a port USB 3.1 Type-A and Type-C (on the front), and eight ports USB 3.0, two USB 2.0, PS / 2 connector, a Gigabit LAN port, and a 3.5mm audio connectors 7.1-channel audio system Hi -Fi class.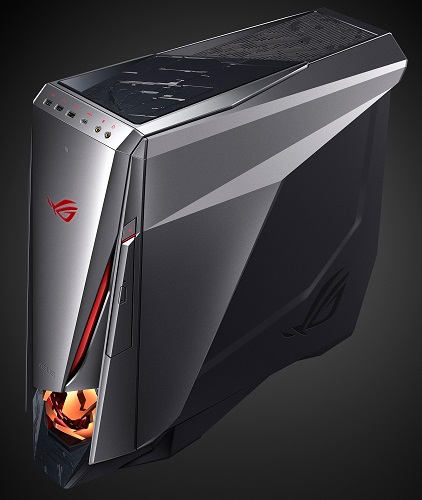 Special attention is given to the cooling system of the PC.  To remove heat from the processor used  a quiet and productive liquid cooling system.  To cool the power supply has insulated duct and the inner duct to ensure the inflow of cold air directly to the video card.  Also Asus ROG GT51CA system is equipped with adjustable colored lighting, divided into four zones.  System dimensions make 26,2 x 58,4 x 58,7 cm and it weighs in the maximum configuration of 27 kg.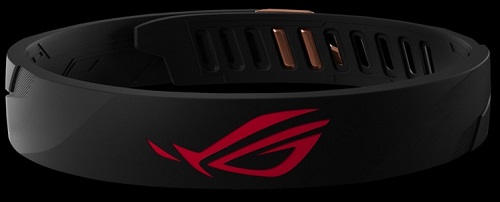 Finally, we note that the PC comes with a bracelet ROG Band, which gives you access to personal hidden disk space Shadow Drive, intended for safe storage of important data, and allows you to enable overclocking.

Select Rating :

Gaming PCs Asus ROG GT51CA can be equipped with a pair of Titan X and overclocked Core i7-6700K
Add Comment ( 1 )
GAMING PCS ASUS ROG GT51CA CAN BE EQUIPPED WITH A PAIR OF TITAN X AND OVERCLOCKED CORE I7-6700K