Pre-orders for the new electric Tesla Model 3, which will begin to be released only at the end of 2017, taken more a few hours before the beginning of the presentation.  People queued up to leave a deposit of $ 1,000 for the electric vehicle, which they have not seen .  The number of pre-orders exceeded 115,000 units, the first day it came close to two hundred thousand, and now has been ordered 232,000 electric cars  .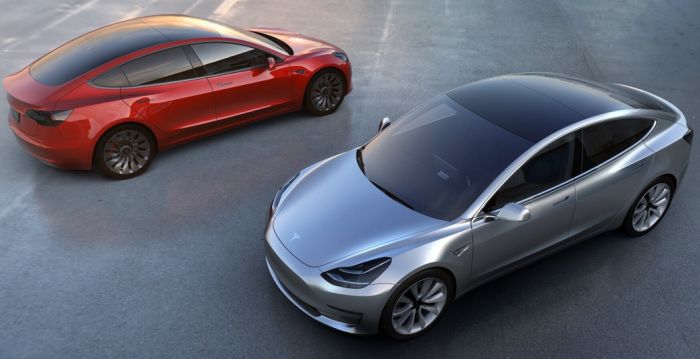 Despite the rapid outlines inherent liftbek, Model 3 remains sedan - with two luggage compartments (front and rear).  Panorama glass roof extends from edge to edge over the heads of the five riders.  Tesla says that compared with the comparable in size sedans with internal combustion engines, Model 3 offers more space inside the cabin, as the electric power  allows to allocate more space for the driver and passengers.  When creating the body using steel and aluminum, but the proportion of the latter is lower than that of the more expensive Model S.
The basic version of Tesla Model 3 will cost US $ 35 000 but Elon Musk has estimated that the average shopper would order options for $ 7500.  Manufacturer Website is sparing of details about the technical characteristics.  It is known that Tesla Model 3 in the initial configuration will pass on a single charge up to 344 km, 0 to hundred kilometers  in about six seconds, and compatibility with fast charging standard Supercharger and elements of autopilot will be provided in the initial configuration.  According to foreign colleagues, in Model 3 will be all-wheel drive version, as well as a version with a more capacious battery, which allows to increase mileage between charges to values close to 480 km.  The first hundred of the more expensive version Model 3 will exchange in less than four seconds.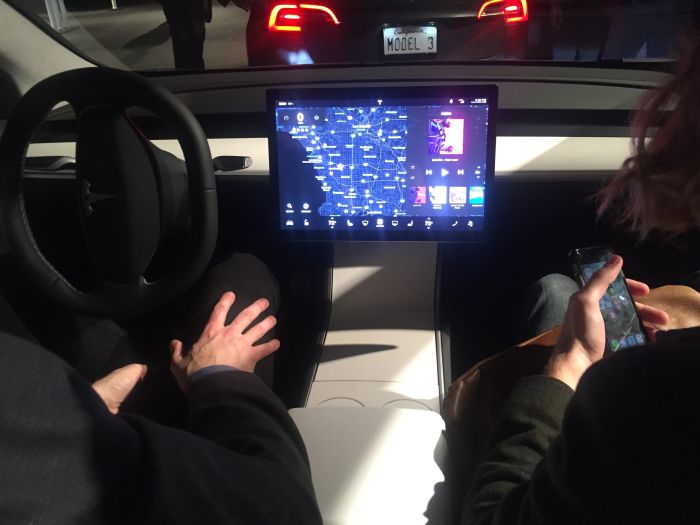 Minimalistic interior has a single dominant predictable  the LG production display with a diagonal of about 15 "All the readings, the interface to configure the operation of all systems, prompts the driver and the history of software updates -. That's what can be displayed on this touch screen.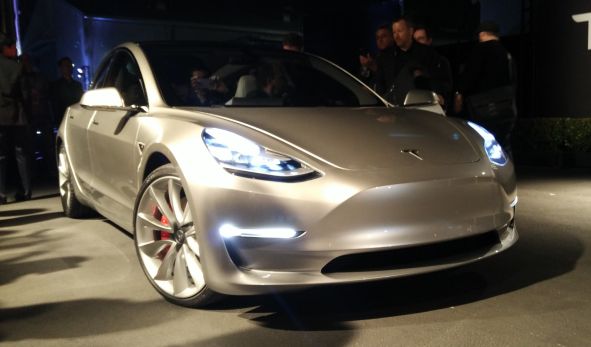 Tesla Motors reserves the right to disclose additional details about the electric car Model 3 later.  

Select Rating :

Electric sedan Tesla Model 3 is equipped with an autopilot as standard
Add Comment ( 1 )
ELECTRIC SEDAN TESLA MODEL 3 IS EQUIPPED WITH AN AUTOPILOT AS STANDARD