Samsung Electronics company jumped I insurmountable technological barrier and started mass production of DRAM 10nm class crystals. Other manufacturers are still marking time  continue to develop the production of memory class 20 nm.
It should be noted that everything happened exactly as ETNews predicted last December. Samsung has always reported on time and in good faith to start mass production on the new technological standards. Therefore, as soon as it begins to produce 18-nm-the DRAM memory, and it comes to the production of 18-nanometer chips, in this regard as soon as the official press release will be issued.
According to rumors, the company SK Hynix will begin  production of 18-nm DRAM later this year, and Micron company, which recent quarters is losing revenues and earnings, and all can keep up with Samsung for two years (by ETNews words). However, at first the production of the 18 nm DRAM memory is rather expensive task. So that Samsung intends to push the new chip in segments with high return - a market of server memory modules and memory for laptops. In the second quarter, Samsung plans to increase the production of 18-nm products, for which additional production equipment will be purchased. After that, we must understand the 18-nm memory will penetrate into the desktop segment.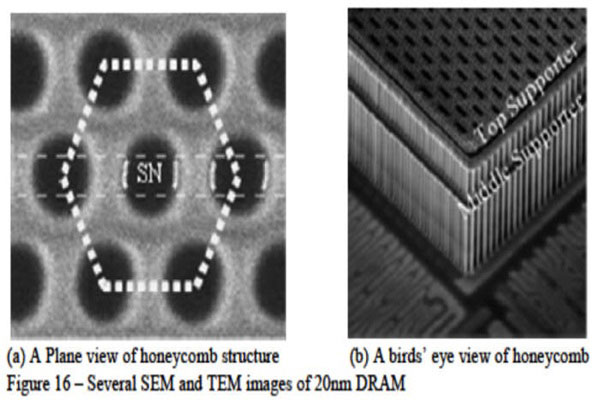 In conclusion, the transition to the norms of 10 nm class production is accompanied by the ever-increasing technological difficulties. In order to maintain a desired capacitance capacitors (cell) requires significantly lengthen the channels in the conductor. Besides the convergence capacitors leads to the appearance of the tunnel effect, where electrons are moving from one cell to another. To prevent data loss, Samsung came up with a new arrangement of cells (honeycomb) and invented new insulating materials. The honeycomb structure of cells was already implemented in the manufacture of memory 20 nm class and used for the production of 18 nm DRAM memory.

Select Rating :

According to rumors, Samsung has started mass production of 18-nm DRAM memory
Add Comment ( 1 )
ACCORDING TO RUMORS, SAMSUNG HAS STARTED MASS PRODUCTION OF 18-NM DRAM MEMORY