Recently, there is a lot of rumors about the upcoming release of  smartphone Meizu Pro 6. However, the Chinese company is preparing to release this year, at least seven new smartphones.
The most affordable new smartphone will be Meizu m3. It will get a 5-inch HD-display (1280 x 720 pixels), 2GB of RAM, a battery 2800 mAh battery and will cost only about $ 90 for the 16 GB model, and about $ 120 for the 32 GB version .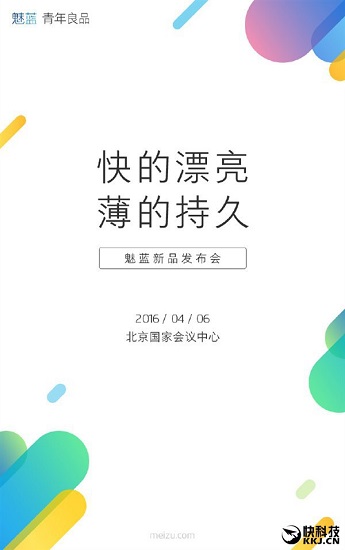 Meizu m3 note will get a 5.5-inch Full HD display (1920 x 1080 pixels), and a battery of 3,200 mAh.  At the heart of the smartphone will be based on Mediatek Helio P10 platform and 2 GB of RAM.  The cost will be $ 123 and $ 154 for the 16- and 32-GB versions respectively.  Recently it was announced that Meizu m3 note will be already presented on 6 April.  Smartphone Meizu m2 Metal (Metal or just 2), will differ from platform m3 note Helio X20, 3GB of RAM, and the presence of a fingerprint reader mTouch 3.0.  Cost Meizu m2 Metal will start at $ 154 for the version with 16 GB  internal memory.
Smartphone Meizu MX6 mini will get a 4.7-inch Full HD display Super AMOLED, a one-chip platform Helio X25, 4 GB of RAM and a 2800 mAh battery.  The cost of new items will start with a mark of $ 230.  Full-length Meizu MX6 receive almost the same characteristics but bigger 5.5-inch display and battery 3300 mAh.  The price of this smartphone will start at $ 277.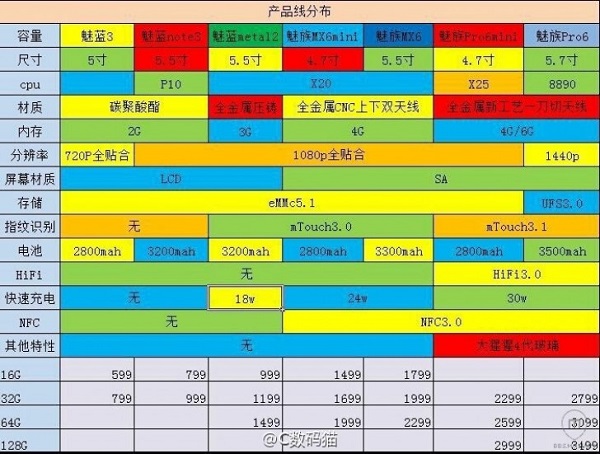 Meizu Pro 6 mini will get a 4.7-inch display and will be built on Helio X25 platform, which will add 4 or 6 GB of RAM, depending on the version, and the solid-state memory capacity ranges from 32 to 128 GB.  Also, the smartphone will be equipped with a battery 2800 mAh Fingerprint mTouch 3.1 and will support 30-W fast charging.  The cost of the basic model with a 32 GB solid-state memory will be $ 355.

Finally, Chinese sources provide data on flagship Meizu Pro 6, but this information is questionable.  It is reported that the new flagship will run on Samsung Exynos 8890 platform with 4 or 6 GB of RAM, will receive a 5.7-inch QHD display (2560 x 1440 pixels), and the volume of non-volatile memory will be from 32 to 128 GB.  However, recently the vice president of the company Li Nan (Li Nan) said that the new flagship platform MediaTek Helio X25 will be used.  Whatever, it was reported that the Meizu Pro 6 will cost from $ 430.

Select Rating :

Meizu will present this year seven new smartphone, m3 note - already 6 April
Add Comment ( 1 )
MEIZU WILL PRESENT THIS YEAR SEVEN NEW SMARTPHONE, M3 NOTE - ALREADY 6 APRIL