Huawei is preparing for the official announcement of the new flagship smartphone Huawei P9, which is scheduled for April 6 .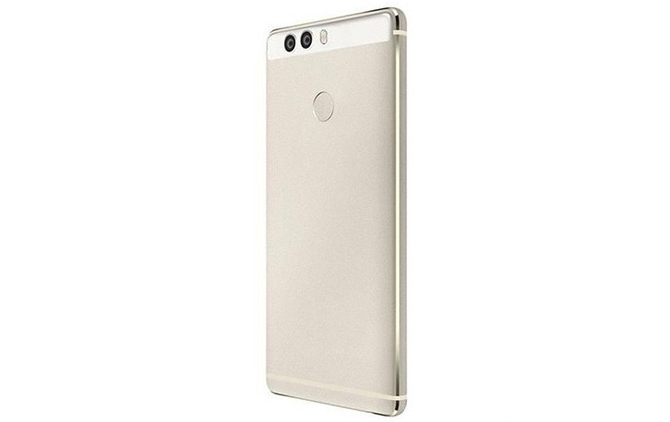 Huawei P9 will have a 5.2-inch touchscreen display with a resolution of 1920 x 1080 pixels, 5-megapixel front camera and built-in storage to 32GB.  It is based on SoC platform  Kirin 950 with 3 GB of RAM (LPDDR4 1866MHz) and support for 4G LTE.  A key feature of the smartphone will be dual-core camera with a resolution of 12 megapixels, dual LED flash, optical image stabilization and laser autofocus.  The operating system is Android 6.0 Marshmallow with EMUI shell.
The thickness of the metal housing case P9 is only 6.4 mm, the manufacturer was able to fit it in the battery at 3000 mAh and two slots for SIM-cards. The estimated smartphone cost is $ 500 .
Huawei P9 Max received a 6.2-inch display with a resolution of 1440 x 2560 pixels, which explains its name.  It is based on the chipset Kirin 955 with 4 GB of RAM and a 64 GB built-in memory to store digital content.  As Huawei P9, Max-version is endowed with a 12-megapixel dual camera with optical stabilization and laser focus, but the front-facing camera resolution has increased from 5 to 8 megapixels.  The operating system used is the same.  
As Huawei P9 Lite, which is the cheapest of the whole trinity in its equipment will include a 5-inch display with a resolution of 1920 x 1080 pixels, 12-megapixel main camera with dual lens and optical stabilization and a 5-megapixel front.  As the processor performs Qualcomm Snapdragon 650 chipset, working together with 2 GB of RAM.  Volume of the built-in storage is 16 GB, while the capacity of the lithium-polymer battery - 2500 mAh.  Also, the smartphone is endowed with the support Dual-SIM and 4G LTE.  It will go on sale for about $ 300.
Select Rating :

specifications of Huawei P9 , P9 Max and P9 Lite
Add Comment ( 1 )
SPECIFICATIONS OF HUAWEI P9 , P9 MAX AND P9 LITE