Yesterday, AMD held event, which presented the video card Radeon Pro Duo , showed the work AMD Polaris 10 , and also talked about developments in the field of virtual reality.  AMD representatives noted that the company has been making great efforts for the development of virtual reality technology.
AMD has actively collaborated with HTC and Oculus developers to create their virtual reality helmets, as well as with other developers VR-devices.  The company also introduced a certification program that will allow  AMD partners to inform consumers that their products are suitable for use with virtual reality helmets.  Certificate Radeon VR Ready Premium can get the system with video cards Radeon R9 290 and above.  The certificate Radeon VR Ready Creator means that the system supports AMD LiquidVR SDK and designed for VR-content developers.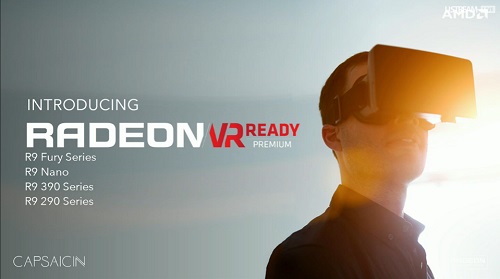 As for the content developers for VR-helmets, for them AMD has LiquidVR technology.  AMD calls it "the fastest platform for creators and consumers of VR-content in the world."  This platform helps to solve problems with compatibility, improve the quality of the graphics and improved gameplay.  For example, LiquidVR can improve the performance of systems with multiple graphics cards AMD when working with virtual reality helmets.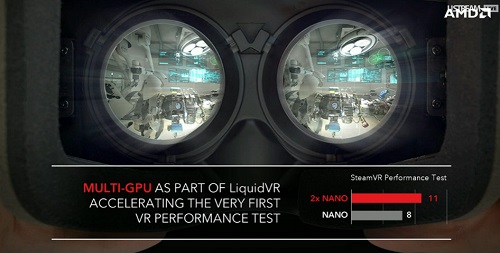 Separately, it was noted that in addition to the game creators, AMD collaborates with the developers of applications for areas such as entertainment, education, science, medicine, journalism, and others.  So, AMD company will participate in the initiative of Crytek called VR First.  This initiative involves equipping colleges and universities around the world systems, ready for the development of VR-content.  be able to work students, researchers and developers are beginning Since these systems.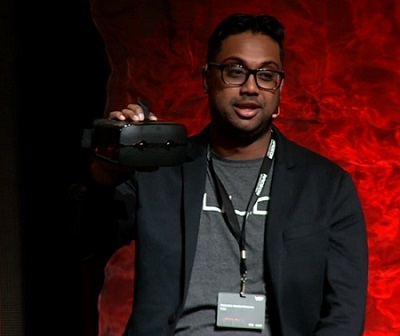 In the end, we note that one of AMD results  has become a stand-alone helmet virtual and augmented reality Sulon Q.
Select Rating :

AMD talked about their contribution to the development of virtual reality technology
Add Comment ( 1 )
AMD TALKED ABOUT THEIR CONTRIBUTION TO THE DEVELOPMENT OF VIRTUAL REALITY TECHNOLOGY