According to 9to5Mac,  journalists received Apple's invitation to the presentation, which will be held March 21 at 10 am PST (9 pm Moscow time).  Place of presentation - Apple campus at 1 Infinite Loop, in Cupertino, California.
Apple did not disclose the presentation of the topic.  But, judging by previous information leaks, the main theme will be the new 4-inch smartphone iPhone SE, which will replace the iPhone 5s.  Also on this day will be a new version of iPad Pro with a 9.7-inch display, processor A9X, stereo speakers and a main camera with LED flash, and a new model of straps for Apple Watch.  It is possible that Apple will announce on March 21,  the release of the final version of iOS 9.3 with new features, which is currently in beta testing.
By the way, the day before we published the photographs, which show cases for iPhone 7 and iPhone SE 7 . And today, appeared images for the new 9.7-inch iPad Pro.  Cover made of black plastic, has all the necessary holes, including the main camera with LED-flash, four speakers,  volume control buttons and ports Smart Connector, as in the original iPad Pro.  The rest of the new tablet will be similar to the second generation iPad Air.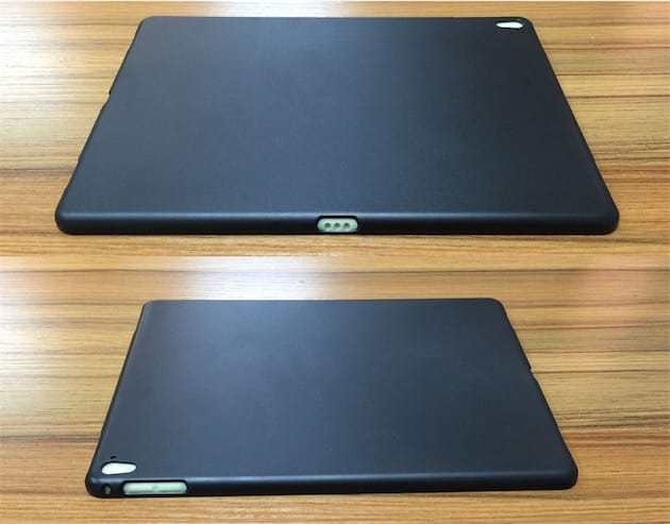 As expected, the launch of the new 9.7-inch iPad should revive the Pro iPad sales.  Such a move is quite logical, given that in January, during the announcement of financial results for the last quarter of 2015, Apple announced record iPad sales decline.  At the end of the reporting period, their sales fell by 25% compared to the same period in 2014.

Select Rating :

Samsung Galaxy S7 and Galaxy S7 egde sales begin
Add Comment ( 1 )
SAMSUNG GALAXY S7 AND GALAXY S7 EGDE SALES BEGIN