Company Origin PC has introduced a new gaming PC Chronos, first shown in January at the exhibition CES 2016. New device made in the SFF package (small form factor), which means quite compact size - 298.5 x 101.6 x 394.3 mm.  But in this case it is very productive electronic stuffing.  Note that the system can be installed both vertically and horizontally.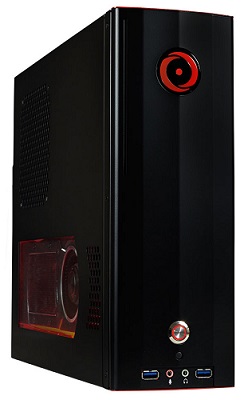 As is the case with all Origin PC systems, the customer can choose which components will be included in the composition of computer.  At the heart of Chronos may lie one of the two mini-ITX Motherboard: Gigabyte Z170N-Gaming 5 with a set of chips Intel Z170 or ASRock X99E-ITX / AC / USB 3.1 on Intel X99 chipset.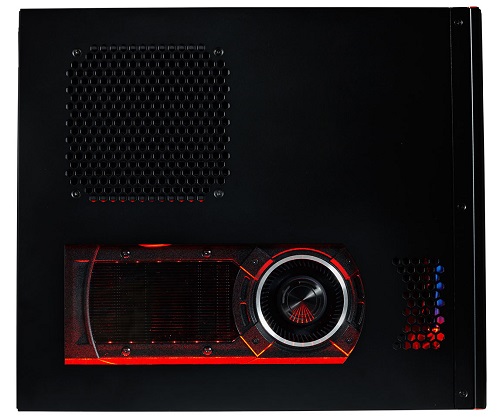 In the first case one of the Intel quad-core processors, you can choose skylake: Core i5 6500, Core i5 6600K, Core i7 6700 or Core i7 6700K.  In the second - six-core Intel Core i7 5820K and Core i7 5930K, or eight-Intel Extreme Core i7 5960X.  DDR4 RAM Volume can be from 8 to 32 GB, with a frequency of 3000 MHz.  Availability and a large selection of graphics cards from NVIDIA GeForce GTX 950 and AMD Radeon R9 380 and GeForce GTX Titan X and Radeon R9 Nano.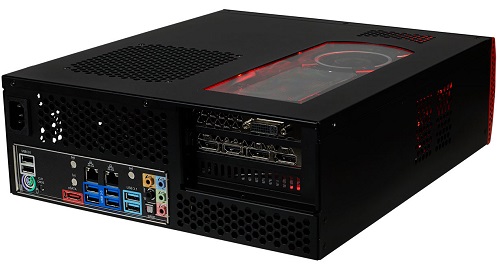 For the removal of heat from the processor in Origin PC Chronos answers liquid cooling system Origin Frostbyte 120. For system power, can be used power units with capacity from 450 to 850 watts.  For data storage can be installed 3.5-inch hard drives up to 8 TB, as well as the 2.5-inch and M.2 solid-state drives up to 2 TB.  Total disk system may include up to three devices.  It is also possible to install an optical drive DVD or Blu-ray.

As options offered external sound card, headphone amplifiers and adapters Wi-Fi.  Origin PC Chronos runs on Windows 10 operating system (Home or Pro).  The cost of new items can range from $ 1440 to more than $ 7,000, not including the various additional options.

Select Rating :

The thickness of the powerful gaming Origin PC Chronos system is only 10 cm
Add Comment ( 1 )
THE THICKNESS OF THE POWERFUL GAMING ORIGIN PC CHRONOS SYSTEM IS ONLY 10 CM