Growing and growing dissatisfaction with the behavior of Intel Skylake processors during overclocking experiments, involves the use of liquid nitrogen and special tanks.  Fixing these tanks to the motherboard usually involves a wide range of  clamping force.  As is known, printed Skylake processor board has a modest thickness and properties of regular thermal interface processor under the hood is not that good.  Thermal Paste processor under the lid in contact directly with the crystal tends to expand when heated and contract when cooled.  Together with mechanical action exerted on the processor tank mounting system for liquid nitrogen, like vibrations during extreme overclocking contribute to the deterioration of contact between the processor lid thermal grease under it and the processor chip.  The existence of the problem may indicate a characteristic crack during overclocking using liquid nitrogen.
The famous German enthusiast Der8auer suggested colleagues to experiment with changing the distance between the processor lid and crystal.  For this batch it produced metal gaskets 0.1 mm thick, which must be placed between the processor circuit board and the cover.  By increasing the number of plates, it is possible to increase the gap between the cover and the crystal.  
The panelists noted that the silver cap would be more effective, although it would have cost a few hundred euros per share.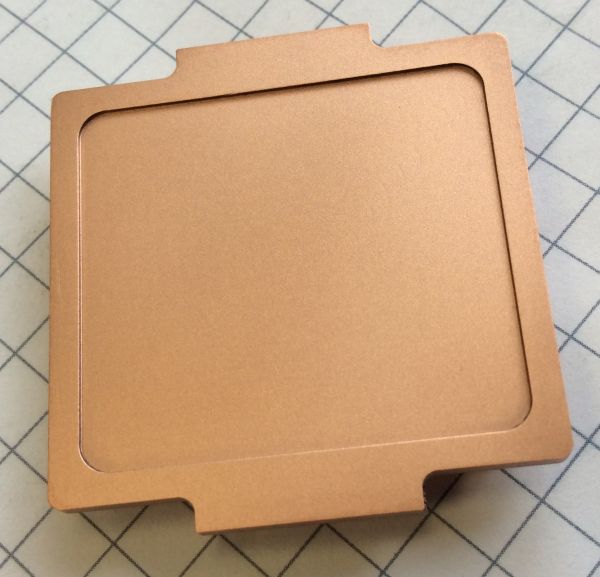 Select Rating :

Overclockers are trying to improve the thermodynamic properties of Skylake processors
Add Comment ( 1 )
OVERCLOCKERS ARE TRYING TO IMPROVE THE THERMODYNAMIC PROPERTIES OF SKYLAKE PROCESSORS