Exactly a month later, on March 15, Apple Corporation will hold a presentation in which will introduce a new smartphone iPhone 5se with a 4-inch display, the third generation iPad tablet and new models of straps for smart watches Apple.  According to sources, but this time Apple has decided to abandon the usual scheme, when the official start of sales of the new iPhone is preceded by a week or two, and pre-orders will begin selling iPhone and iPad Air 5SE 3  just three days after the official announcement.
As it became known to journalists 9to5Mac, iPhone 5se iPad Air and the third generation will be available in retail stores and  Apple Store online store Apple Online Store on Friday, March 18, that is three days after the official announcement.  
We add that Apple traditionally launches sale of new iPhone in a week or two after the official announcement and receive pre-orders.  The same strategy has been applied for many iPad models.  And the iPad Pro and all appeared in retail after only two months after the official announcement.
The sources added that the iPhone 5se production volumes start to increase as early as January, so will probably be able to avoid shortages and supply disruptions.
As planned by Apple, iPhone 5se should encourage users of older iPhone models to update.  It will be focused primarily on emerging markets such as China and India.  iPhone 5se will be a mixture of the iPhone 5s, iPhone 6 and iPhone 6s and in addition will receive a 4-inch screen A9 processor with a coprocessor M9, NFC chip and a fingerprint scanner.  Like the iPhone 6s and iPhone 6s Plus, come in four colors.
As for the iPad Air third generation, it gets an improved version of the A9 processor, an upgraded main camera with flash, smart connector and support for Apple Smart Keyboard and Apple Pencil branded accessories.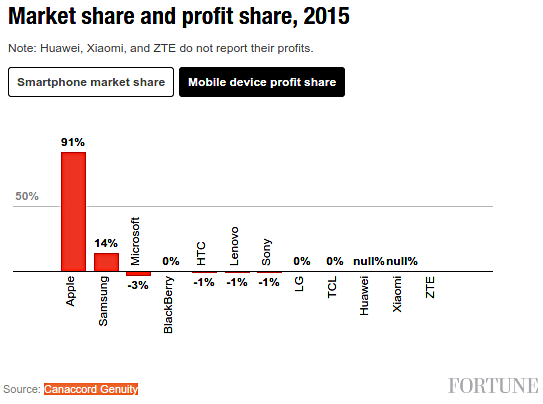 By the way, Apple last year received more than 90% of the total profit in the global mobile market, while the iPhone's market share was only 17.2%.  This  according to research firm Canaccord Genuity, relied upon by GSMArena.  On the other hand, the South Korean company Samsung occupies nearly 24% market share, but its share of the profit for last year was only 14%.  

Apple itself, meanwhile, has launched a program to replace the USB-C Cable, which are equipped with 12-inch MacBook Retina.  It is noted that similar problems exposed cables with the words Designed by Apple in California. Assembled in China.  Upgraded cables, in turn, in addition to that are labeled as the serial number.  According to MacRumors, Apple promises to replace faulty cables for free.  

Select Rating :

iPhone 5se and iPad Air 3 will go on sale on March 18