AMD and NVIDIA graphics cards Partners offer their own design in a large range, many of them well-suited to overclocking and staff deserve to be equipped with cooling systems.  However, air cooling performance usually take up much space, and if the graphics card in the motherboard is not one,it becomes a problem.  In addition,  water block  always get the advantage of not only noise but also the cooling efficiency.
Slovenian company EK Water Blocks this week unveiled a special waterblock EK-FC R9-390X TF5, which is intended to replace full-time air cooling system video card MSI Radeon R9 390X Gaming 8G.
Traditionally, the base of the waterblock is made of copper electrolytic class, it has a nickel coating.
According to the manufacturer, the water block base removes heat from the GPU, memory chips and power elements.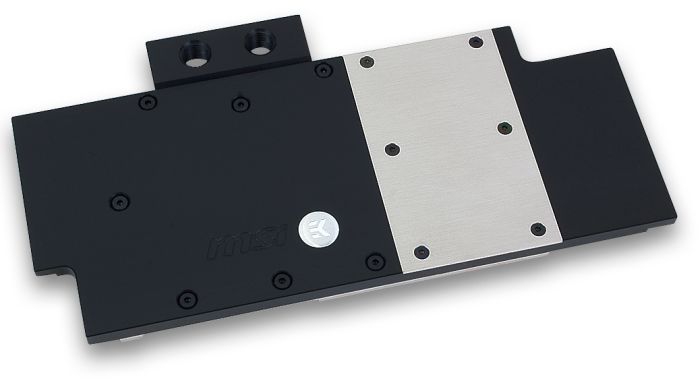 Polymer cover water block can be either transparent or black, depending on the version.
The water-block itself in any of the two options cost 123 euros, for the black reinforcing plate you will have to pay another 30 euros.  

Select Rating :

EK Water Blocks offers a water block for video card MSI Radeon R9 390X Gaming
Add Comment ( 1 )
EK WATER BLOCKS OFFERS A WATER BLOCK FOR VIDEO CARD MSI RADEON R9 390X GAMING