The last day of 2015 brought news of a new graphics architecture from AMD's code name Polaris.   Polaris will be the fourth generation architectures GCN, debuted in 2011 with the processor Tahiti, and the user gets to the middle of 2016.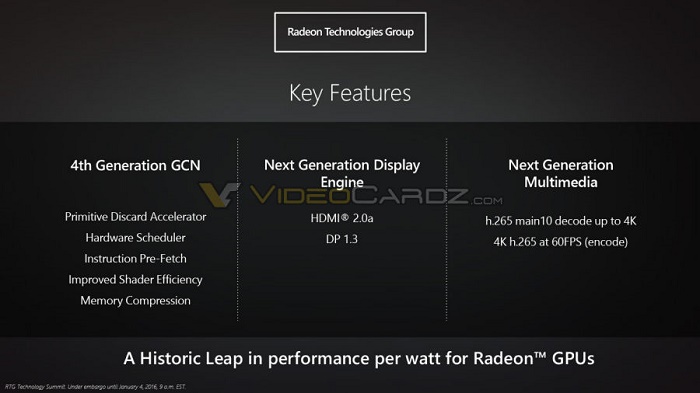 Polaris will provide a "historic jump in performance per watt" for graphics Radeon, And this is just the beginning: AMD plans to work the energy efficiency in the future.  GPU will include new logic blocks: command handler, the handler geometry, multimedia core, improved second-level cache and external memory controller, as well as a selection of the works with the display.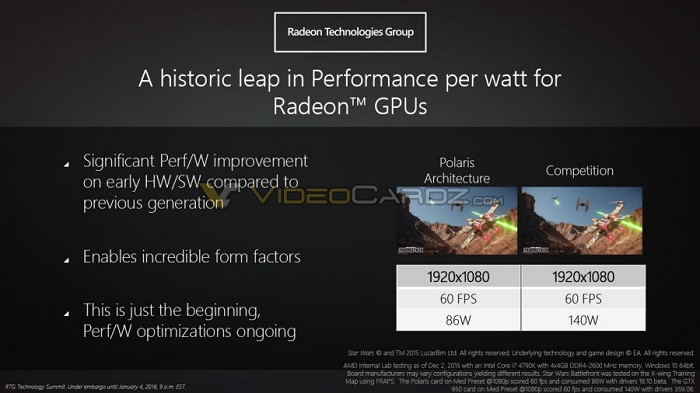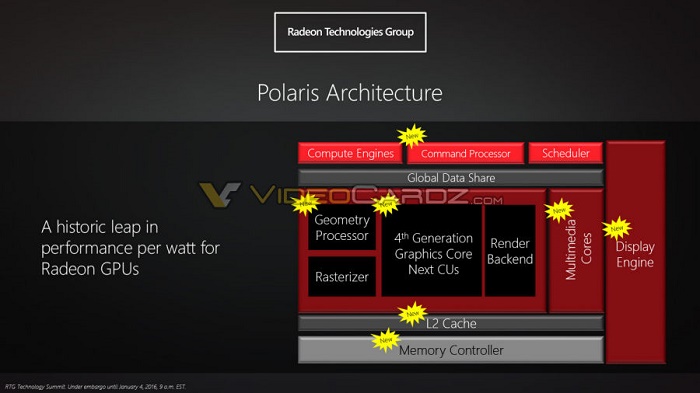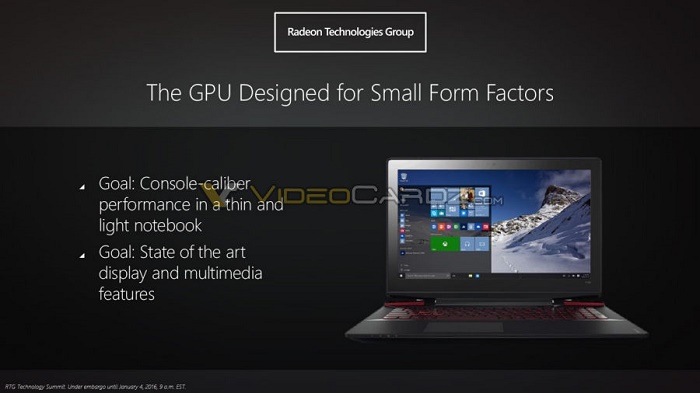 The GPU will get a support for HDMI 2.0a, DisplayPort 1.3, and 4K-video in h.265.  New GPU will be manufactured by technology of 16 nm using a FinFET transistors.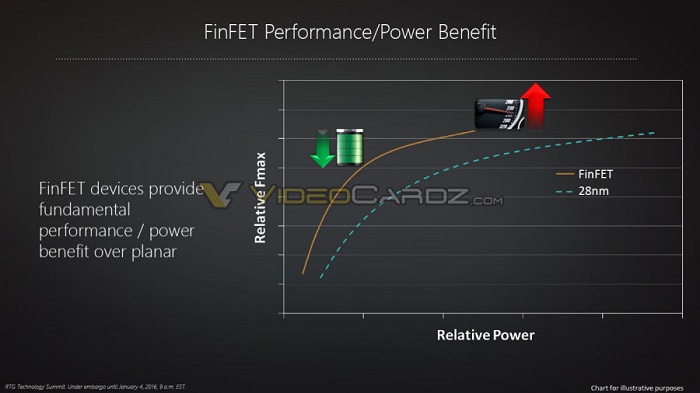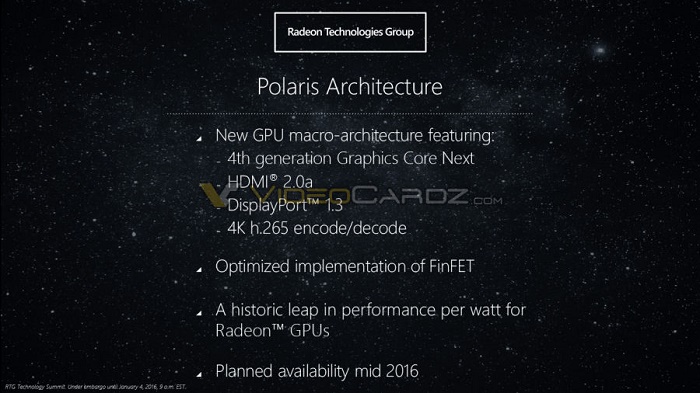 Polaris will compete with the architecture Pascal from NVIDIA.  Both decisions are expected to use the memory HBM second generation, so this year's confrontation graphics giants promises to be at least interesting.

Select Rating :

The first details of the graphics architecture AMD Polaris
Add Comment ( 1 )
THE FIRST DETAILS OF THE GRAPHICS ARCHITECTURE AMD POLARIS