Earlier this year, AMD has decided to establish a unit Radeon Technologies Group (RTG), in charge will be the development of graphics solutions. Raja Koduri, who took over the leadership of newly founded structural unit, RTG should be more open to consumers.
Perhaps we should start with changes in technology FreeSync: at the beginning of 2016 the work of the adaptive synchronization will be possible through the interface HDMI, which monitors much more prevalent as compared to the DisplayPort. In the future, technology will be introduced in the level standard HDMI, but the existing equipment is also able to use an adaptive synchronization using special control protocols. Among the first companies that will present FreeSync monitors via HDMI will be  Samsung, Acer,  LG company, just announced eight models: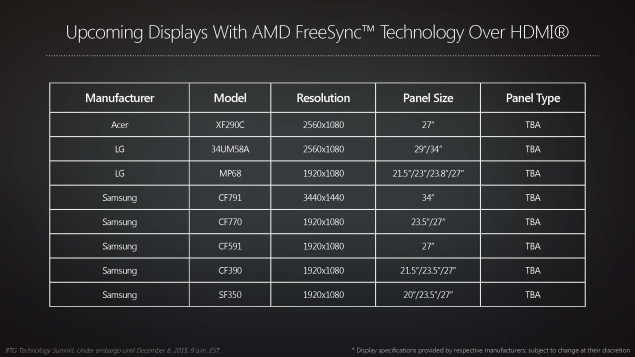 GPU AMD next generation  become the industry's first solutions with support for DisplayPort 1.3, which increased bandwidth up to 32.4 Gb / s, but remain compatible with existing cables and connectors. This means you can work with higher resolution monitors and a higher incidence of personnel scan.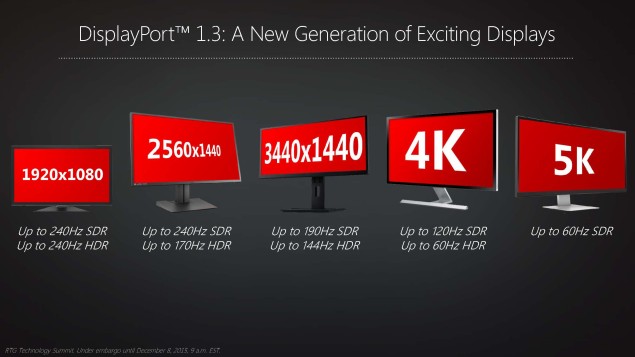 RTG also spoke about the introduction of graphics solutions support high dynamic range (HDR). The company says that the picture at 1080p with the HDR will look better than 4K in the standard range, as well as promises affordable monitors with support for HDR at the of next year end. As long as the choice is limited only by the model Sony BVM-X300 based on the 30 inch OLED--panel with a resolution of 4K. However, its price reaches $ 18,000.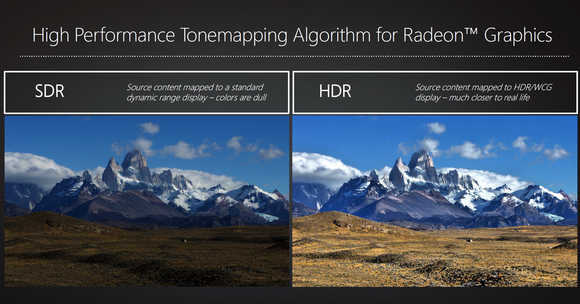 Select Rating :

AMD talked about the new display technology
Add Comment ( 1 )
AMD TALKED ABOUT THE NEW DISPLAY TECHNOLOGY