Today appeared the photo of smartphone Microsoft Lumia 850 on Windows 10 Mobile.  They were published by Chinese resource Tieba.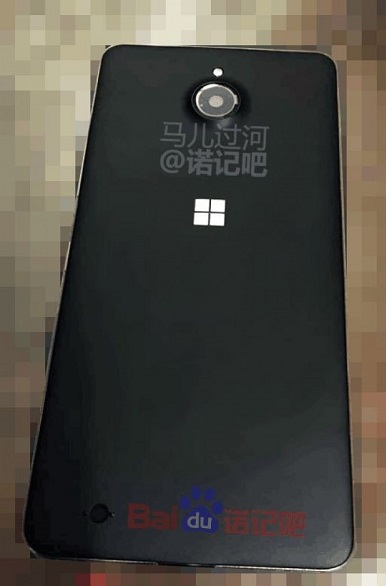 The smartphone has a metal body frame and the rear cover - plastic.  Such  approach has already been used in the smartphone Lumia 930.
Also, the source described some characteristics of the upcoming smartphone, which do not correspond to earlier leaks.  If you believe the new data, the Lumia 850 will get a 5.7-inch display with a resolution of 1920 x 1080 pixels, and SoC Snapdragon 617 with eight-core Cortex A53 at up to 1.5 GHz, and graphics Adreno 405. Whereas according to earlier rumors, Lumia 850 receive processor Snapdragon 410D and 5-inch HD-display (1,366 x 768 pixels).
Features articulated today, in our opinion, are more reliable, because the Lumia 850 smartphone is average, but still close to the devices of the upper price segment, so that the characteristics be must be appropriate.

Select Rating :

Live photos of Windows-smartphone Lumia 850
Add Comment ( 1 )
LIVE PHOTOS OF WINDOWS-SMARTPHONE LUMIA 850