In the future, the number of car owners will be significantly reduced, and wishing to use the transport services will trigger robo taxi.  According to CNet resource European automaker Rinspeed prepares to demonstrate at CES 2017 the concept of the urban electric vehicle with autonomous control function.
Glasses of this electric car can serve as screens to display auxiliary information, and the rear window more and acts as a huge stop signal. Behind it is a cargo compartment, the contents of which can nominated on the platform for easy unloading.
Such robo car can be used for delivery of goods in the city.  In this case, the rear window can serve as an additional advertising space.  Follow the movements of an electric vehicle can be using the network application.  The wheels of both axles are made swivel for easy maneuvering in cramped conditions.  The steering wheel and other traditional controls are removed when the electric goes into automatic mode.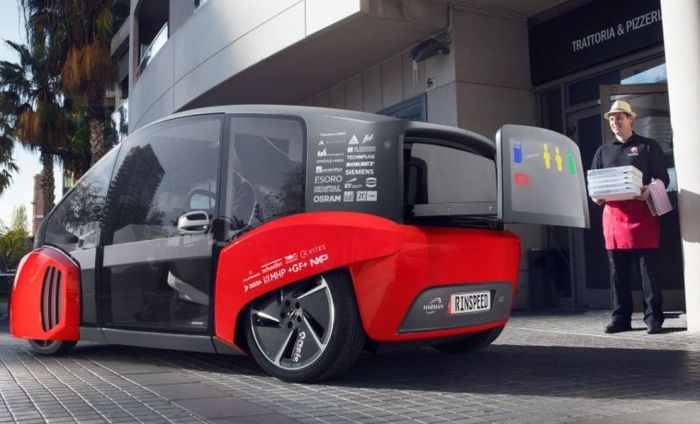 The interior is designed to surround the electric passenger homey feel.  There are provided separate and comfortable chairs, and a TV, and even a small greenhouse behind the windshield.  
Apparently, even the name of this concept (Oasis) was given because of the presence of "board botanical garden."  .  

Select Rating :

Rinspeed unveiled the concept of urban electric vehicle