In mid-October, it was reported that Huawei will release two versions of the smartphone Mate 9 : Flat and curved display.  The version with a curved screen with both sides being developed under the code name "Long Island", as well as the Huawei Mate Pro 9 will appear on the market.  
The standard model Huawei Mate 9, code-named "Manhattan", will be based on the recently submitted an eight-chip Kirin 960 and receive a 5.9-inch display with a resolution of Full HD (1920x1080 pixels), built-in drive 64 or 128 GB.  It  will be also equipped with a fingerprint reader and a dual 12-megapixel main camera with a Leica lens and optical zoom fourfold.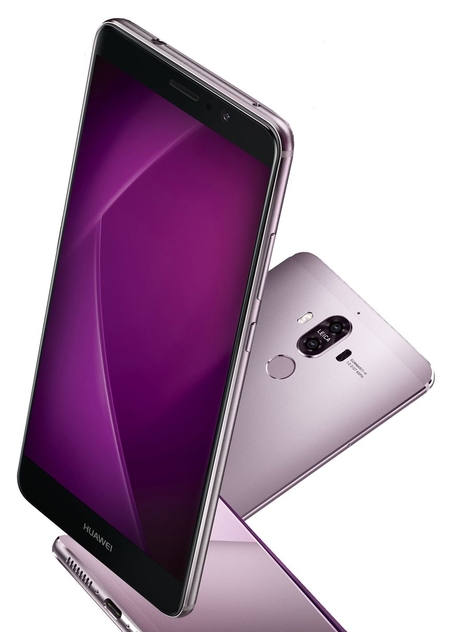 As for Huawei Mate 9 Pro, then its amenities will include a curved 5.9-inch display with Quad HD (2560h1440 points) and up to 256 GB of internal memory.  
Another difference Huawei Mate Pro 9 will be pre-installed mobile operating system Android 7.0 Nougat, while the standard version of the Huawei Mate 9 will ship with Android 6.0.1 Marshmallow on board.  And, of course, Pro-version will be more expensive than the standard model.
The official announcement of Huawei's Mate 9 and Mate 9 Pro, is expected to take place on 3 November.  Huawei Mate  9 Pro costs will be $ 1,300.

Select Rating :

The cost of Android-smartphone Huawei Mate Pro 9 with a curved-QHD display will be 1,300 dollars
Add Comment ( 1 )
THE COST OF ANDROID-SMARTPHONE HUAWEI MATE PRO 9 WITH A CURVED-QHD DISPLAY WILL BE 1,300 DOLLARS