Gigabyte company continues to expand the range of their own versions  GeForce GTX 1080 and presents a very interesting graphics card GeForce GTX 1080 Xtreme Gaming WaterForce WB, the main feature of which is the cooling system, represented a massive water-block with full coverage.  Recall that in early summer, Gigabyte has introduced a graphics card with a similar name - GeForce 1080 the GTX Gaming WaterForce the Xtreme , which is equipped with maintenance-free life-support system.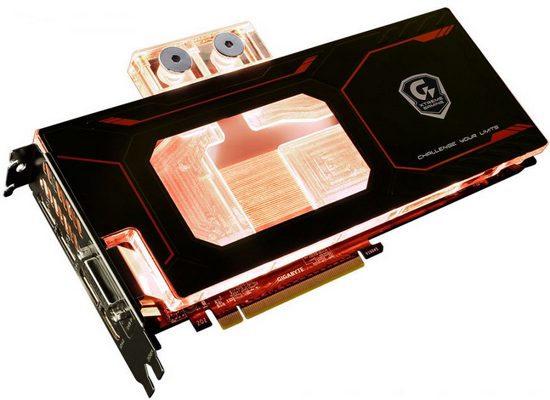 The GeForce GTX 1080 Xtreme Gaming WaterForce WB is equipped with a full water block coated with nickel-plated copper base, which is in direct contact not only with the GPU, as is the case with conventional water-block WaterForce, but also with the memory chips, and with elements of the power system.  This, of course, provides better cooling of hot spots .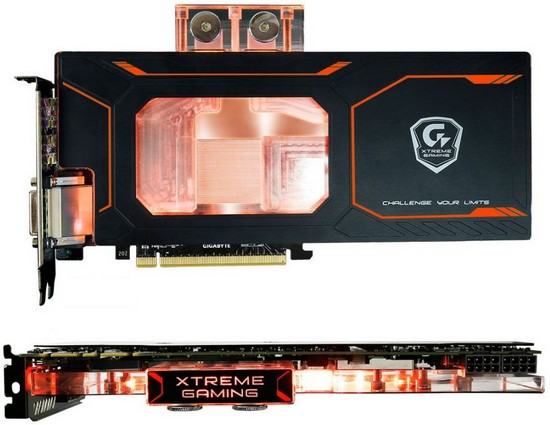 The upper part of the water block is made of transparent acrylic, and the top is covered with a metal plate with a "window" over the area microchannel water block that is on the GPU.  There is also a customizable LED RGB-lights, which complements very well the appearance of GeForce GTX 1080 Xtreme Gaming WaterForce WB.  The back side is covered by a reinforcing  metal plate.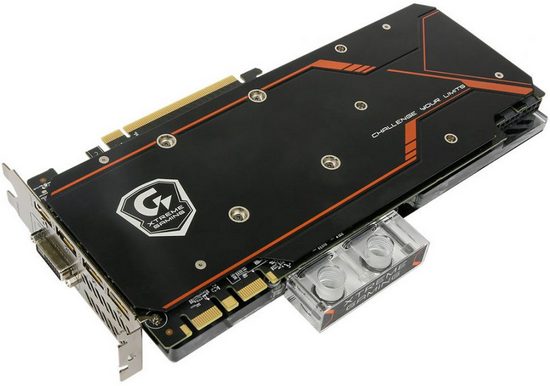 GP104 graphics processor and 8 GB of memory GDDR5X  new product can be operated in two modes.  In the mode Gaming GPU frequency is "only" 1759/1898 MHz, and memory - 10206 MHz.  In turn, the "OC" mode offers a GPU frequency of 1784/1936 MHz, and memory - to 10,400 MHz.  Note that the GeForce GTX 1080 Xtreme Gaming WaterForce WB received power system with a 12 + 2 phase and a pair of 8-pin power connectors that will be useful when overclocking, it is obvious that the new product is aimed primarily at enthusiasts.

Gigabyte company offers four-year warranty on the new product.  

Select Rating :

Gigabyte GeForce GTX 1080 Xtreme Gaming with WaterForce WB
Add Comment ( 1 )
GIGABYTE GEFORCE GTX 1080 XTREME GAMING WITH WATERFORCE WB