The Korean company has temporarily suspended sales of the new smartphone Samsung Galaxy Note 7 , simultaneously running exchange program.  But, as it turned out, even smartphones from new safe parties explode .  Because of this, Samsung has been forced to suspend production Galaxy Note 7 , as we reported yesterday.
Today publication AppleInsider reported that Samsung once again stopped the sale Galaxy Note 7 worldwide.  
"Consumer Safety -. Our top priority Samsung asks all mobile operators and retail partners to stop the sale and exchange worldwide Samsung Galaxy Note 7. We continue to work diligently with the appropriate regulatory authorities to take all necessary measures to resolve the situation. All owners of the Samsung Galaxy Note 7, including the replaced under the program should shut off the power and stop using the device, "- said in a statement, Samsung.
By the way, just for the weekend caught fire two "safe" Samsung Galaxy Note 7. In total, to date, all over the world were more than 50 cases Galaxy Note 7 explosion.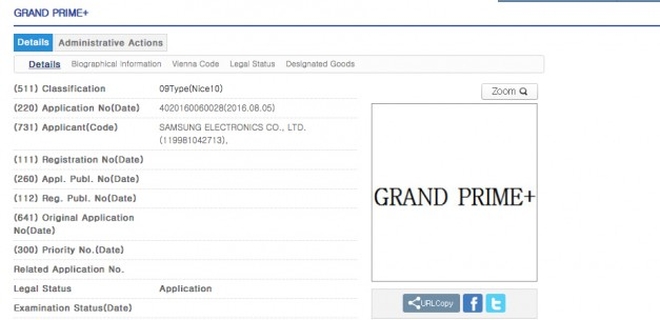 Publication GSMArena meanwhile told a successor released in 2014. The smartphone Samsung Galaxy Grand Prime.  Previously it was thought that it will be marketed as Samsung Galaxy Grand Prime 2016 model year.  But now, sources said that the new product will be called Samsung Galaxy Grand Prime +.  The Corporation has already issued in South Korea for the registration of a trade name.  According to rumors, Samsung Galaxy Grand Prime +, also known as the Samsung SM-G532F, will be equipped with the 5- and 5.1-inch screen, 1.5 GB of RAM, built-in storage and an 8 GB chip with quad-core MediaTek MT6737T 1.4-gigahertz processor Cortex-A53.  

Select Rating :

Samsung asks users to turn off the Galaxy Note 7 Android-smartphone
Add Comment ( 1 )
SAMSUNG ASKS USERS TO TURN OFF THE GALAXY NOTE 7 ANDROID-SMARTPHONE